Guy Ritchie To Direct Lobo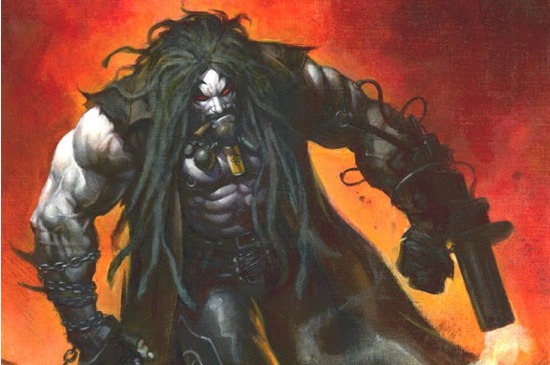 Guy Ritchie (Sherlock Holmes, Snatch) has signed on to direct a live-action adaptation of the DC Comics series Lobo for Warner Bros. Joel Silver, Akiva Goldsman and Andrew Rona will produce.
The character first appeared in June 1983, created by Roger Slifer and Keith Giffen, Lobo was an alien who works as an interstellar mercenary and bounty hunter. He later had a huge resurgence as an anti-hero biker in the 1990's. Which incarnation will be featured in the big screen adaptation? Variety describes a film version which is closer to the incarnation popularized in the 1990's: "a seven-foot tall, blue-skinned, indestructible and heavily muscled anti-hero who drives a pimped out motorcycle, lands on Earth in search of four fugitives who are bent on wreaking havoc," and "teams with a small town teenaged girl to stop the creatures."
I've always liked Ritchie's style much more than his stories, and rarely felt that one complimented the other. I think the DC Comic Universe will be a good test for Ritchie to employ his awesome cinematic touch to further the art of the comic book movie genre, which in recent years have become less stylized in more realistic. I feel Ritchie's style is perfect for a contemporary comic book adaptation because, while it may be fantastical and unrealistic, the grain and gruffness, help ground it in the reality of the world he creates on screen.
That said, I think I'd rather see Lobo not touch down to Earth in his big screen journey, but we knew this was coming. Back in April, Latino Review took a look at the script, which was originally penned by Angel Dean Lopez, and revised by Don Payne (The Simpsons, My Super Ex-Girlfriend) and Jerrold E. Brown (Prey). Here is a recap from Hunter's previous post:
Lobo's origins as a hellish, discarded infant are said to be revealed briefly, while the plot centers on him tracking down the four worst, alien criminals in a universe gone to shit. The LR guys take issue with the plot moving to Earth, and compare this twist to Masters of the Universe. Yeah, that's terrible. They also jokingly point out that Lobo is so much the "badass" that he guns a motorcycle through space. Some of the violence and nudity sound intact—a requisite comparison to Heavy Metal—but overall, it reeks of big-franchise compromise.
Warner Bros hopes to begin production early next year, and is aiming for a PG-13 rating.