Fox Will Reboot Fantastic Four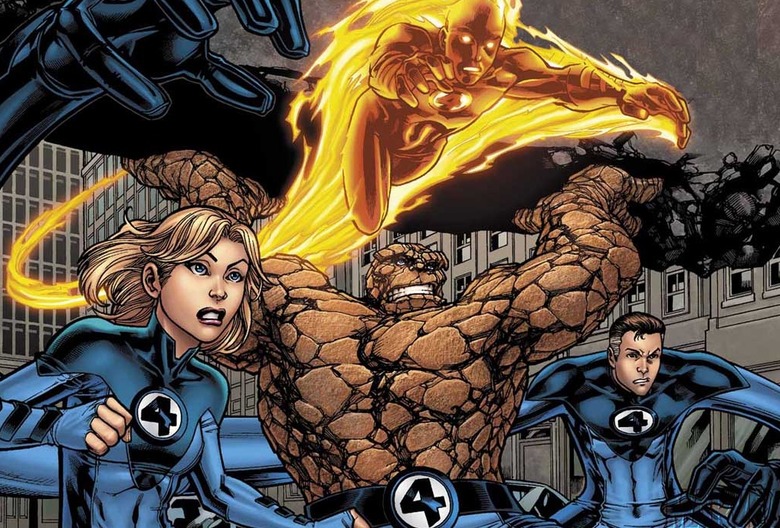 I find it funny that 20th Century Fox waited until the day when Disney revealed that they would be acquiring Marvel to announce the next step in the Fantastic Four film franchise. Or perhaps the information somehow leaked out when everyone was trying to gather all the details of what properties Disney would have and not have feature film rights to. Either way, tonight it was revealed that Akiva Goldsman has been hired to produce a new Fantastic Four film, a complete reboot.
Variety reports that a screenwriter has been hired to reboot the franchise: Michael Green, a producer/writer for Smallville, Everwood and Heroes (ugh...) who co-wrote the upcoming big screen adaptation of The Green Lantern. No other details are known at this time, as Fox has not commented about its plans. But one would assume that the creative talent (and I use that term loosely) from the original 2005 film and the 2007 sequel, will not be a part of this new attempt. And that includes director Tim Story and stars Ioan Gruffudd, Jessica Alba, Chris Evans and Michael Chiklis.
One can only hope that Fox takes a cue from the recent superhero films (The Dark Knight on one extreme, and Iron Man and The Incredible Hulk on the other) and allows a less corny take on the series. I'd likely be happier with a film even if they took a slightly more adult (yet still comic) tone of a film like Sam Raimi's Spider-Man 2. What would you guys like to see?
Goldsman got his start in Hollywood as a screenwriter, and at one point wrote the bad Batman movies (Forever and Batman & Robin). More recently he has made the transition into producer of such films as I Am Legend, Hancock, and the upcoming comic book films Jonah Hex and The Losers.