Cool Stuff: Dagobah Frog Habitat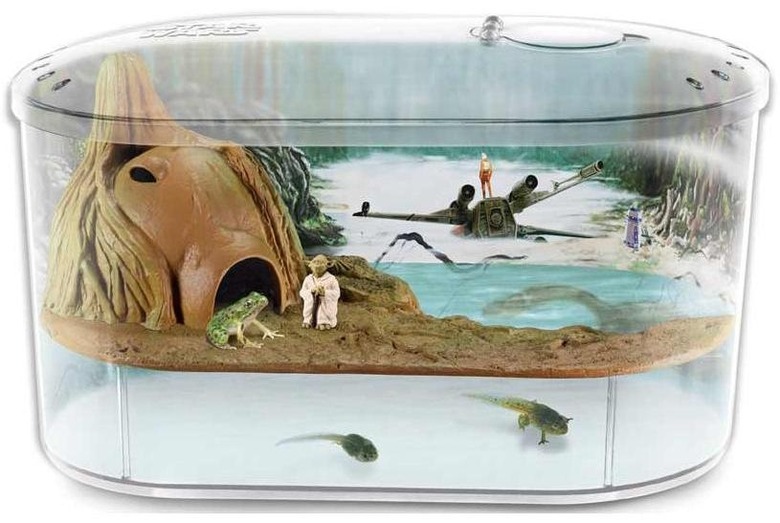 Someone at LucasFilm had the great idea to turn Yoda's planet of exile Dagobah into a frog habitat toy for kids. Now, I would have loved this when I was younger. Basically it's a small tank that is set up to look like the Sluis sector, a world shown in Empire Strikes Back, featuring murky swamps, steaming bayous, and petrified gnarltree forests. ThinkGeek sells the package for $39.99, which gets you the aquarium, hideaway hut, yoda figure, an a mail-in order form for tadpoles/tadpole food, and an instruction/information manual. More photos after the jump.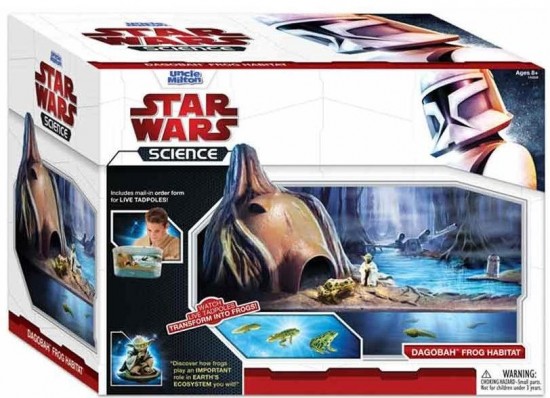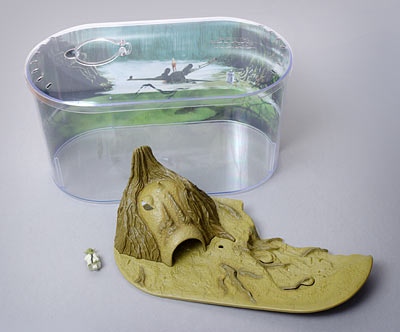 Cool Stuff is a daily feature of slashfilm.com. Know of any geekarific creations or cool products which should be featured on Cool Stuff? E-Mail us at orfilms@gmail.com.