Cool Stuff: Chop Shop's weBite 34 Vampire T-Shirt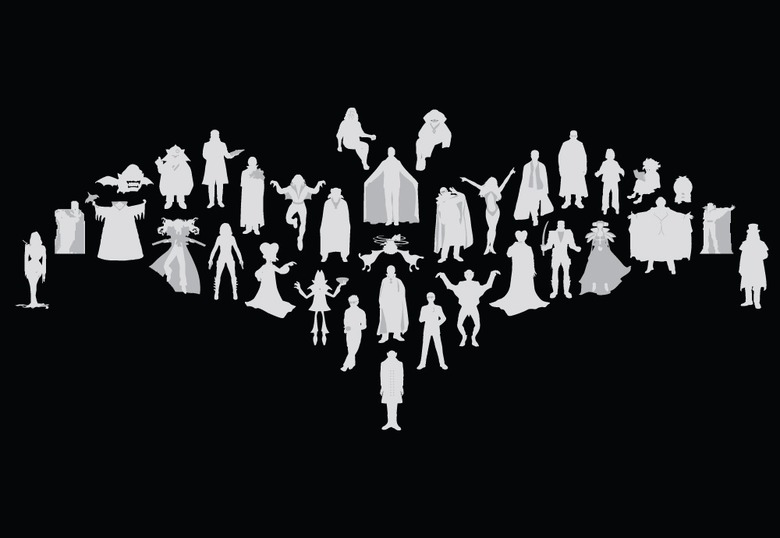 We've featured t-shirts from the Chop Shop in past editions of Cool Stuff. You might recognize their popular designs, because they usually feature the silhouettes of a mass of cool geek related people, creatures, or things.
Their newest design, titled "weBite", contains 34 famous vampires arranged in the shape of a bat. See how many you can pick out. Click on the image above to see a higher resolution version of the design. Like most of Chop Shop's designs, the references are wide ranging from film, television, animation, video games, comic books, rock history, children's literature, toys, and gaming. The t-shirt is available for $20 sized Small to XXXXL on black or also small to XL in cranberry.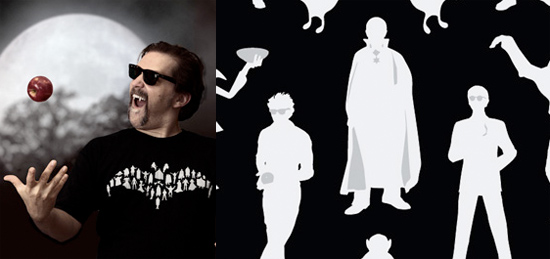 Cool Stuff is a daily feature of slashfilm.com. Know of any geekarific creations or cool products which should be featured on Cool Stuff? E-Mail us at orfilms@gmail.com.