Daniel Craig Joins Jim Sheridan's Dream House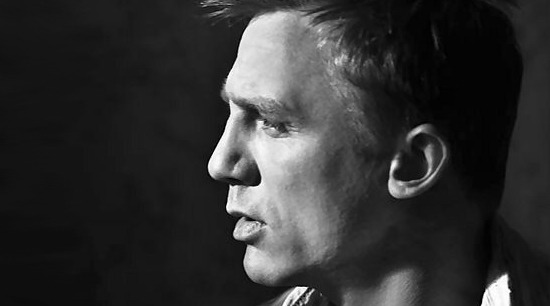 As soon as Get Rich or Die Tryin' was released, starring a then-hot 50 Cent, it was evident that the climb back up to respectability might be a long one for Jim Sheridan, the guy who previously impressed us with films like My Left Foot and In the Name of the Father. I'm not sure how much good Brothers, his upcoming film with Jake Gyllenhall, Natalie Portman and Tobey Mgauire, will do. (Premise is great, trailer has me worried.) But I'm now a lot more interested in his follow-up Dream House, because Daniel Craig is joining the cast.
Variety has the news, and describes Craig's character as "a New York publishing exec who relocates his family to a small New England town, only to learn that their new home was the scene of a vicious murder." Sounds like the sort of info that should really be released before buying (isn't there a CarFax for houses?) but sure, it's a reasonable setup for a thriller. David Loucka wrote the script. Mid-January is the start date for the film, and while the logline isn't all that inspiring I remain curious. Between Sheridan's past and Craig's skills, this could come out on top. Get a female lead who can really push back against Craig (not in, um, that way) and it could be fun even as a straight thriller.
Side note: hopefully this means the proposed Jim Sheridan remake of Akira Kurosawa's Ikiru, which was reported in the trades years ago, is really dead. IMDBPro still lists the project as 'in development', and every time I see a note about the potential remake of one of the greatest films by Kurosawa, I get a little sad, even if it is by a filmmaker who has done great work. Earlier this year there was suggestion that Dreamworks was still developing the thing, however, so fingers crossed that it never comes to pass.