Smallville Writers Assigned To Michael Bay's I Am Number 4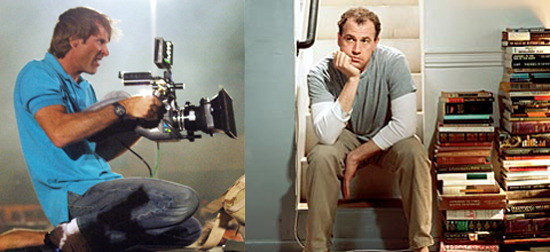 Just after the release of Transformers: Revenge of the Fallen, Dreamworks bought the rights to a new science fiction series of novels, potentially to be developed as a project for Michael Bay to direct. (He's also producing.) Now writers have been hired to adapt the first book, I Am Number 4: Al Gough and Miles Millar got the gig. If their names sound familiar it's because they created Smallville. Makes sense that the guys who made an alien's high school adventures popular would be given the chance to do it again on a bigger canvas.
THR also mentions District 9 as a touchstone, because I Am Number 4's story has teen alien refugees arriving on Earth. In District 9, the enemies of the prawn weren't here hunting them, as the kids in this story will face, but I guess the 'alien refugee' thing seems pretty hot right now if you're a studio exec. At this point, Bay is just being 'eyed to direct' this project. When he passes in favor of something else, what are the chances that it will survive? Here's the plot of the novel:
The story is about a group of nine children from a planet called Lorien who have been attacked by a hostile race from another planet. The nine children and their guardians evacuate to earth, where three are killed. The protagonist, a Lorien boy named John Smith, hides in Paradise, Ohio, as a human and tries to evade his predators.
Meanwhile, some details about the book series, by A Million Little Pieces author James Frey and Jobie Hughes (whose name was previously unknown, though we did know the books weren't being written by Frey alone) have changed. Notably, what was first announced as a six-book series is now being called four novels. How much further can that be whittled down?