Armored Movie Trailer 2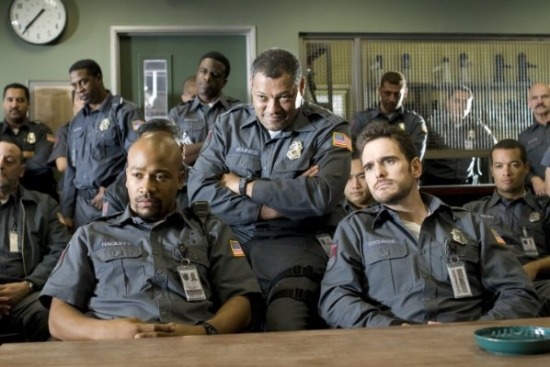 Screen Gems has released a second trailer for the action-thriller Armored. This film looks like one of those middle of the road action movies you don't hear about before or after it hits theaters – it just seems to float in and out of existence. But since director Nimrod Antal is signed up to direct Predators, the Robert Rodriguez-produced Predator reboot for 20th Century Fox, everyone is taking a bit more notice.
The film tells the story of "a crew of officers at an armored transport security firm risk their lives when they embark on the ultimate heist....against their own company. Armed with a seemingly fool-proof plan, the men plan on making off with a fortune with harm to none. But when an unexpected witness interferes, the plan quickly unravels and all bets are off." Starring Matt Dillon, Jean Reno, Laurence Fishburne, Skeet Ulrich, Amaury Nolasco, Andre Jamal Kinney, Milo Ventimiglia, Fred Ward and Columbus Short. Watch the trailer embedded after the jump. Leave your thoughts in the comments below.
Armored hits theaters on September 18th 2009.