Mike Leigh Now Filming His Top Secret 2009 Project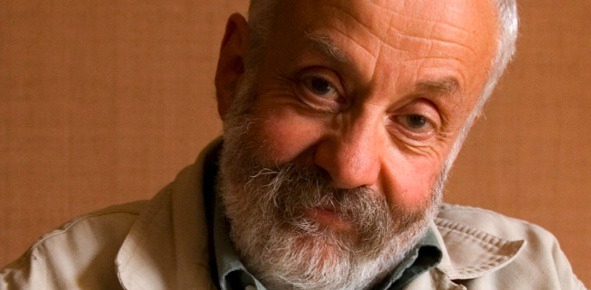 Wednesday 26th August 2009 marked the first day of photography on Mike Leigh's latest picture. Taking roles include Michele Austin, David Bradley, Jim Broadbent, Phil Davis, Karina Fernandez, Oliver Maltman, Lesley Manville, Stuart McQuarrie, Martin Savage, Ruth Sheen, Imelda Staunton and Peter Wight and cinematographer Dick Pope is back again too. Of course, this being a Mike Leigh picture we don't know which of those actors might be in a lead role or which of them could just pop up for a second in a single scene, we don't know anything at all about the plot, and we definitely don't have a title. Better than that even, none of the people making the film know any of this for sure either, including Leigh himself.
The way Leigh constructs his films is through a long process of improvisation, with characters built up in layers of subtle accretion through a string of concentrated workshops, a kind of creative story-building rehearsal. Even on set it probably won't be clear which plot threads are the key ones and which ones are just subroutines, or even which are just material destined for the cutting room floor. Mike Leigh and his collaborators almost sculpt the film, and slowly, and when it works the results are rich and alive and beautiful.
It's because of this intense and complex weave of collaborations that I've always been left wondering why Leigh himself gets named as screenwriter when his films go up for script prizes as the Oscars or similar. Surely he no more writes these stories than miner makes coal?
I rather liked Happy Go Lucky, Leigh's last film. Indeed, it seemed to halt a slow downward slide for the filmmaker in my book. As such, this 2009 project has a fair bit resting on it in my eyes. Can we get back to his rich glories of the 70s and 80s? I'm a believer.
This new project marks Leigh's first film to go before cameras since the death of Simon Channing Williams, his friend and long time producer. I can only imagine that today's shooting must have felt somewhat sad, strange, melancholy.