Steven Seagal: Lawman Trailer (New TV Show Is Like The Foot Fist Way Meets "Sabotage"?)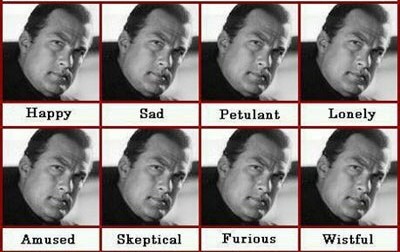 The network that gifted America The Two Coreys and Biography: Megan Fox is ready to release its new reality spin on COPS entitled Steven Seagal: Lawman. /Film was unable to confirm with A&E at press time that Seagal was shot and killed while akido-chopping a bum huffing duster in midst of crashing a glory hole ring.
We have to give credit to Seagal's agent (and Vern, of course!): with a new series and a role in Robert Rodriguez's Machete alongside Danny Trejo, De Niro, and a Lohan, Seagal hasn't staged a potential comeback like this since playing third-fiddle in Executive Decision. And if the top-ranked Seagalogist in the world finds the trailer simpatico, how can we argue? Here's what Vern says: "It's not trying to be cute, it's trying to be badass. And I love all the dramatic posed shots of him like a movie. In fact it looks better than some of his movies."
From the official press release: Until now, Seagal has never sought publicity for his work with the Jefferson Parish Sheriff's Office. However, over a span of almost two decades, he has regularly gone out on patrol and worked major cases. The series will allow fans to ride shotgun with Seagal as he and his hand-selected elite team of deputies respond to crimes-in-progress. Then, when Seagal goes off-duty, the cameras will continue following him as he pursues his many ventures – including musical performances and philanthropic efforts – in Jefferson Parish and New Orleans.