Kevin Tancharoen Directing Sci-Fi Actioner Arcana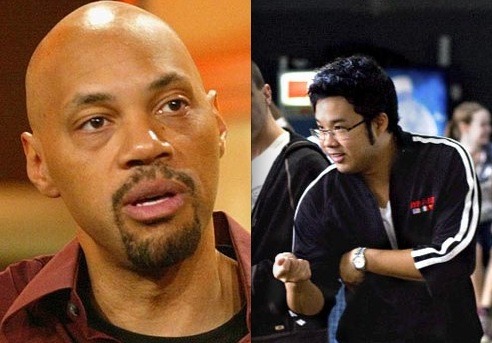 Moviehole yesterday scored a nice little scoop from their interview with Kevin Tancharoen, choreographer and director of the new Fame. Afterwards, that story appeared in Variety with absolutely no reference to the Moviehole story but a rather set of info. You're probably not surprised to read this much. If you want to e-mail Dana Harris Variety and let slip that you're onto them it might do some good.
What Moviehole discovered is that Tancharoen has his next picture lined up and it's a sci-fi action film called Arcana that, seemingly, has a little bit of everything in the mix.
Arcana is a unique blend of the graphic-novel backdrop – like Blade Runner – and shot like 300, and has a little bit of Warriors mixed in there, with a little bit of martial arts, so it's got a lot of crazy elements in there.
I had a little bit of deja vu reading that (and not because I read it in Variety), flashing back to the announcement that Stomp the Yard's Sylvain White would be adapting Frank Miller's Ronin. It's also something like the 10,000th quote from a filmmaker this year to pay lip service to Blade Runner, the 1000th to 300 and the 500th to The Warriors.
Arcana's screenplay is being written by John Ridley, most recently responsible for Lucasfilm's Red Tails script but previously a stand-up comedian, Fresh Prince scriptwriter and the author of Stray Dogs which Oliver Stone turned into the mildly bemusing headache, U-Turn. Perhaps it is Ridley's tenure at DC Comics on American Way and The Authority that might indicate best the possibilities of Arcana.
So how come Tancharoen is switching between two (maybe seemingly unrelated) genres?
I'm first a comic and video-game nerd... who got into dancing somehow.
Of course, there's a huge crossover of skill-sets between the best directors of action and of choreographed dance, not for nothing has John Woo long promised an MGM-style song-and-dance fest. Perhaps this also explains some of the thinking in letting Rob Marshall pick up the reins on a Pirates of the Caribbean sequel?
For the record, the image at the head of the post shows Ridley on the left, Tancharoen on the right.