XXX: The Return Of Xander Cage Finds A New Director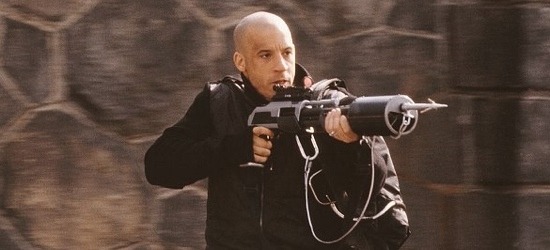 Is there really a demand for a second xXx sequel? Last year it was announced that Michael Ferris and John Brancato (Terminator 3: Rise of the Machines, The Net, Catwoman) were to write the screenplay for XXX: The Return of Xander Cage, the third film in the series which would re-team director Rob Cohen and actor Vin Diesel. But when Cohen dropped out to ruin a possible much better film direct Medieval, we assumed that the film had fallen back into development hell. Not so...
THR reports that Ericson Core has signed on to helm the project. Who is Ericson Core? A USC Film School graduate, who started his career as a Director of Photography on such films as Payback, Mumford,  The Fast and the Furious, and Daredevil. He refocused on directing commercials, before making his feature directorial debut with the Disney football film Invincible.
As for the story, all we know is that it involves Cage's return to the National Security Agency after an eight-year absence, and that Richard Wilkes, who wrote the original film, did a recent polish on the Ferris/Brancato draft. Diesel also okayed the new helmer, having worked with him as the DP on the original The Fast and the Furious. Columbia hopes to begin production early 2010.
Ice Cube replaced Diesel in XXX: State of the Union, and no one noticed or cared. Apparently, Diesel wanted too much money, but I'm guessing his outlook has changed some. It's actually funny, because on the DVD of State of the Union, a short film titled xXx: The Death of Xander Cage was included  that was supposed to tie up loose ends between the first and second films, and explain how Vin Diesel's character met his ultimate demise. The funniest part is the whole thing was shot without Diesel's involvement. You can watch that short here.
I'm actually one of the few people who believe that Diesel could be good if used right. I enjoyed his supporting performances in Boiler Room and Saving Private Ryan. Unfortunately, Diesel continues to prove me wrong.