Susan Sarandon Joins Wall Street 2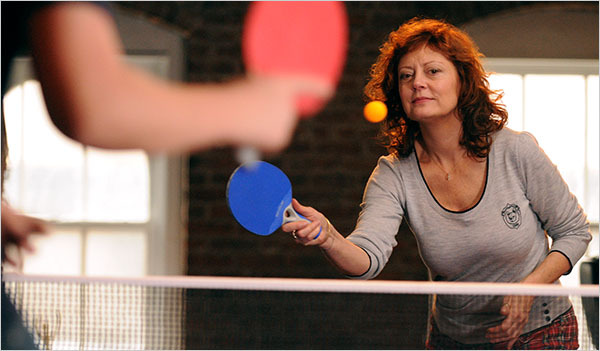 Blowing in the trades' ear late this evening is news that Susan Surandon has joined the cast of Wall Street 2: Money Never Sleeps for director Oliver Stone. Cue the loud sax and cat calls. Surandon will play the mom to Shia LaBeouf's ambitious, young day trader.
In past /Film entries, several of us, myself included, have expressed ire at the film's rushed schedule, citing Stone's previous flick, W., which floundered as a definitive cultural work due to breakneck shooting.
Yet, the addition of Surandon further solidifies WS2's impressive cast, notably Frost/Nixon's Frank Langella as LaBeouf's Wall Street mentor (a role vital to the plot), and Michael Douglas as newly-freed and hungry Gordon Gekko. To my knowledge no confirmation or denial has been issued per rumors that Josh Brolin will rejoin Stone to play the villain in the film. Filming begins next month from a script by Stone and collaborator Allan Loeb, so Brolin's involvement—unlike America's trembling economy—will be resolved shortly. What do you make of this verified casting news and, sure, would you rather be the ball or the paddle?
Random: Why do I feel as if Charlie Sheen needs to at least have a cameo in the film, after I've spent years dodging Two and a Half Men and that ancient Jordan ad?
source: EW