Disney Changes Their Blu-Ray Plans: Fantasia Out, Dumbo In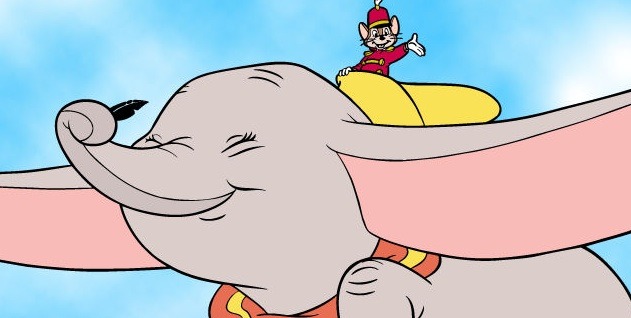 Despite it not being on their originally announced list of upcoming Blu-Ray titles, it now seems that Dumbo may be the next Disney classic to get a release under the Diamond Edition banner.
According to Planeta HD, the disc will shelf in February of next year (they reported March at first, but stay tuned for the revision after the break). This scheduling contradicts a previous Disney press release giving the slot over to the pairing of Fantasia and Fantasia 2000.
Now, I'm not complaining, and this is primarily for two reasons: one, I'm sure we'll get our Fantasias soon enough and two, I'd take Dumbo over both of those any day. I am curious, however, if the Fantasias were pushed to make room for Dumbo, or if Dumbo was pushed to fill a gap left by the Fantasias...?
Dumbo is a particular favourite of the Pixar army, particularly John Lasseter I believe, so I'm hoping they'll be contributing some of their insight and love to the special features. I also like it a great deal myself, though Dumbo's drunken nightmare might just be a part of the reason I'm a Teetotaler.
I'd definitely like to find out more about Helen Aberson and Harold Pearl who authored the book from which Dumbo was adapted. A book that seems to be, rather curiously, long out of print. Surely it would shift enough copies on the reputation of the film alone?
There were some rumours that Disney were planning a surprise reissue of their Alice in Wonderland toon to harmonise with Tim Burton's sequel-come-remake, but it seems unlikely that they'd let Dumbo stamp on Alice's feet so. I'm now expecting the two Alices to hit home formats at around the same time which (at a wild and unsubstantiated guess) would be next August...?
I might question if the film is actually receiving a Diamond Edition label, as the newer of two posts from Planeta HD to discuss the news actually shows marketing artwork for the release and it conspicuously lacks any 'Diamond' branding.
So strong is Disney's support for the Blu-Ray format that their next, and confirmed, Diamond series release, Snow White and the Seven Dwarves, will street in the HD format a full seven weeks before poor ol' SD DVD. To even further coax sales in the format, they're packing SD discs as a bonus with the HD version, in theory to help us punters through this "tricky" tech interchange period. It doesn't seem, so far, that Dumbo Blu-Ray will be given a comparable head start in the stores, though that will no doubt change in a heartbeat if the strategy works with Snow White.
Via Animation World News.