Justin Theroux To Play Evil Wizard In David Gordon Green's Your Highness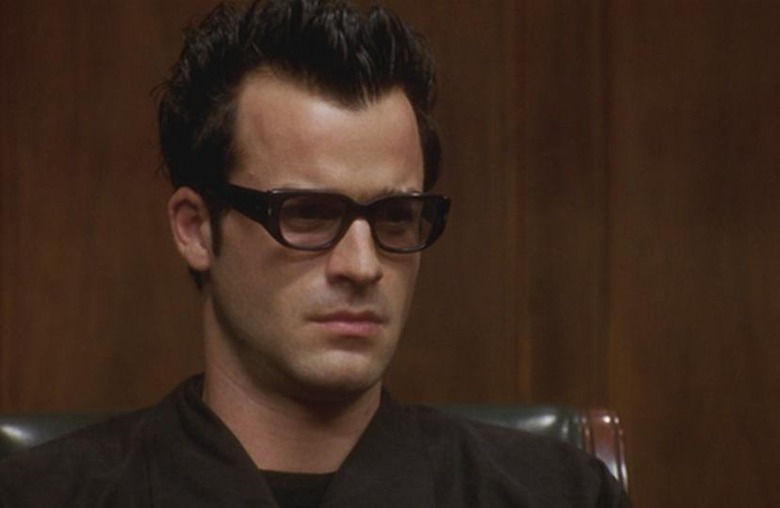 Wizard people, dear reader. The casting director on Your Highness must really hate shitty talent. Today brings confirmation that Justin Theroux, the guy burdened with writing Iron Man 2 and hiding scythe-like eyebrows, will play a badguy wizard in the R-rated stoner fantasia due 2010 from Pineapple Express director David Gordon Green.
This tidbit of casting nearly steps on the heels of a /Film post Monday which revealed that co-star Natalie Portman is alive and observing knights battling atop horses as a "warrior princess" on location in Ireland.
Trivia enthusiasts may recall that sometime-actor Theroux is also responsible for the screenplay to last summer's Tropic Thunder: the connection being that Thunder featured the dastardly Danny McBride, who plays Highness's main character, a chubby hula-hooping loser prince named Thadeous. McBride also co-wrote the Krull-meets-Barry Lyndon script with Ben Best.
What's more, Theroux's wizard is named Leezar and will be accessorized with a 5-foot-bong "bejeweled magical staff." Rounding out the cast are James Franco, as the relatively more competent, unlikely prince-bro of McBride; pool-eyed hipster Zooey Deschanel as Belladonna, a princess that gets princess-napped by Theroux's character; and last but not least, Mr. Charles Dance from Last Action Hero. Ahh, that's one tasty meatball! For a plot synopsis: here.