Gus Van Sant In Talks To Direct Restless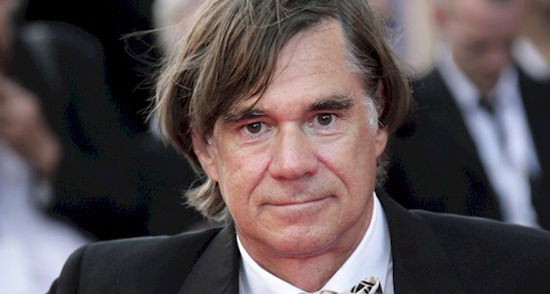 THR reports that Gus van Sant is negotiating with Columbia to produce and direct a film called Restless. The basis is an original script by a first-time writer named Jason Lew. But Lew didn't quite come out of nowhere; he was at NYU with Bryce Dallas Howard. The two acted in plays together, and the trade reports that she encouraged him to write the script, then took it to her father, who helped develop it for Imagine Entertainment. Ron and Bryce Howard will produce the film for Imagine, alongside Brian Grazer. So what's it about?
We're back to that old 'the logline is being kept under wraps' line, but THR mentions it as a "contemporary and distinctive take on young love." That 'distinctive' is a real touchstone for the trade, which also mentions that Ron Howard was "taken with Lew's perspective and originality" and that Columbia execs "responded to the originality and raw emotion of the story and pounced on it." I don't really think of studio execs pouncing on raw emotion, but maybe that's true.
With Gus van Sant, though, I don't really care what the film is about. He's on a roll lately. Milk and Paranoid Park were both excellent, for totally different reasons, and I'm one of those who also liked the experimental set of Gerry, Elephant and Last Days. (Particularly Gerry.) I do wonder what this means for the adaptation of The Electric Kool-Aid Acid Test that he's been rumored to be a part of for so long. Meanwhile, though this will be another collaboration with Imagine and Grazer, who produced probably the most notorious film from Gus van Sant's brief fallow period (the Psycho remake) I'm not worried at all. If he van Sant can keep the energy that he's had in recent films going forward, he can make just about whatever he wants right now, as far as I'm concerned.