Fourth Jason Bourne Film Finds Another Screenwriter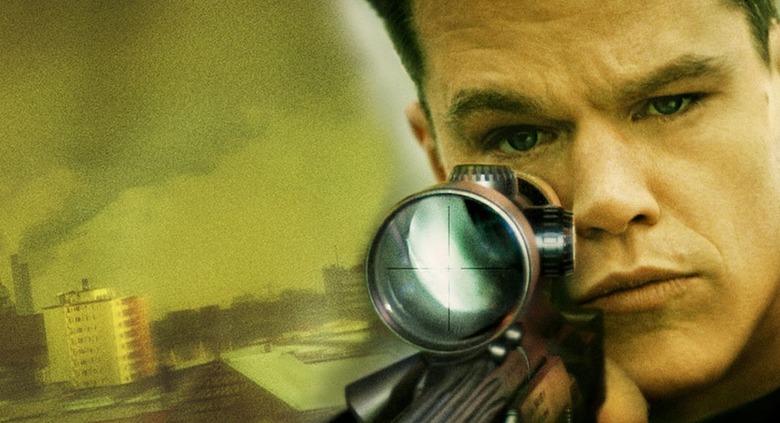 A fourth film in the Jason Bourne series is still in active development, despite recent speculation otherwise. Last week Matt Damon told Entertainment Weekly that they don't yet "have a story and we don't have a script." Universal has apparently moved on and hired another screenwriter Josh Zetumer to write what is being described as "a parallel script."
But what happened to screenwriter George Nolfi, who was brought on to the project in October 2008? Did he not produce anything? Back in April, producer Frank Marshall said that Universal is hoping to have a fourth Bourne movie in theaters for Summer 2011, and that they would have a draft by June.
Nolfi was forced to depart from the project to ready The Adjustment Bureau, which goes into production next month. Universal hopes that Nolfi will return to Bourne 4 after Bureau wraps production, although it isn't clear if the studio will go with one of the two stories or combine drafts.
As THR points out, while the practice is somewhat rare, studios have commissioned multiple parallel drafts for past films, usually tentpoles. Examples include Star Trek: Generations, Fantastic Four: The Rise of the Silver Surfer and Wolverine. Some people believe that one of the many reasons Wolverine was such a mess is that they were shooting pages from two completely different drafts of the project.
Josh Zetumer broke onto the scene in 2006 with a spec called Villain, which places in the top of the 2006 Black List (a list compiled by industry insiders of the top unproduced screenplays of the year). John Stockwell had become attached to direct. Zetumer also penned a remake of Dune for Peter Berg and The Infiltrator, a Leonardo DiCaprio vehicle based on a Atlantic Monthly article about British intelligence agency spies planted in the Irish Republican Army to monitor terrorist activities.
As for the story... Marshall has previously stated that he would like to see Bourne go to South America in his next adventure, which will be the first movie not based on a Robert Ludlum novel.