Cool Stuff: Tyler Stout's Inglourious Basterds Poster
We've been writing about artist Tyler Stout since I first found his "Remember the Alamo" poster at the Alamo Drafthouse. The Austin based artist frequently provides kick ass posters for the Alamo's special events, most of which we have featured on /Film: Robocop , The Road Warrior , Spaced , Hellride , Big Trouble in Little China, The Lost Boys, The Warriors , The Thing, Blade Runner, Total Recall and The Big Lebowski.
The Alamo Drafthouse commissioned Stout to do a new poster for Quentin Tarantino's Inglourious Basterds, and MondoTees is selling a 24 x 36 4-color screenprint for $30. The $80 limited variant is printed with metallic inks (image after the jump), limited to 80 prints. Head on over to Mondotees to grab yours while they're still available. Stout's prints usually sell out within hours.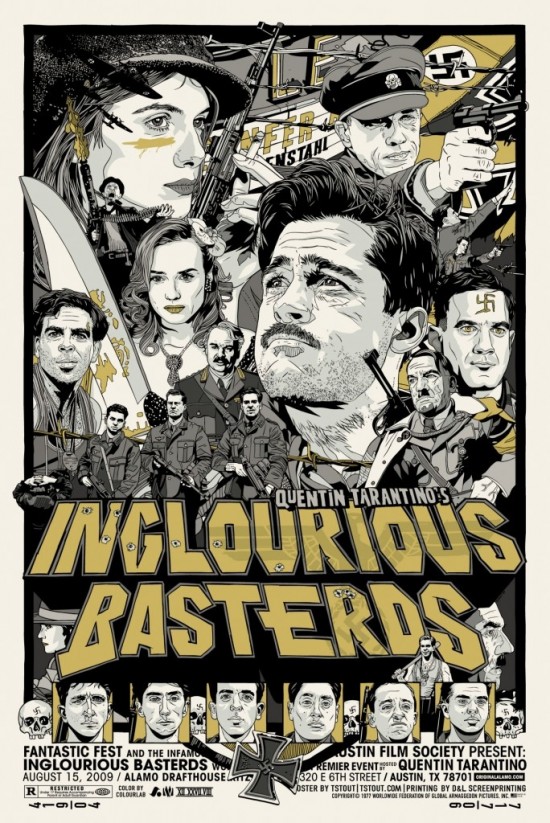 Cool Stuff is a daily feature of slashfilm.com. Know of any geekarific creations or cool products which should be featured on Cool Stuff? E-Mail us at orfilms@gmail.com.