Shoot Em Up Director Michael Davis To Remake Outland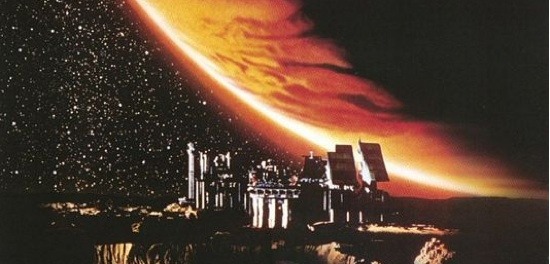 Warner Bros has hired Shoot Em Up director Michael Davis to direct a remake of the 1981 Sean Connery sci-fi action thriller Outland.
Davis has a bunch of films on his imdb page, which frankly aren't worth listing. And yes, he is credited with writing the really horrible 1994 film adaptation of the video game Double Dragon.
But Shoot Em Up is a film that is fun enough to make me forget about his prior filmography, fuel my excitement for whatever he's going to do next. Even if that next project is a poorly reviewed Peter Hyams movie from the early 1980's.
Outland is considered by most to be "High Noon set in outer space." The film tells the story of a policeman who has been transferred to the mining outpost located on one of Jupiter's moons, where he is assigned to investigate the violent deaths of miners. But what he uncovers is a conspiracy which threatens the entire Outland with collapse.
According to THR, the screenplay by Chad St. John, will transplant the story to an orbiting city around the moon.
With a week before his retirement back to Earth, our hero has to choose between walking away with his wife, or taking on a private army with his overachieving ex-partner and wife's former boyfriend.
St. John broke onto the scene with a sci-fi time travel spec script The Days Before, which at one point had Robert Downey Jr and Reese Witherspoons in talks to star and Timur Bekmambetov is in negotiations to direct.
I haven't seen the original film, but I'll be adding the film to my "to see" queue. The concept sounds ripe for a remake. David tells Variety that he will be "staying true to the thematic heart of 'Outland' while expanding the space frontier concept." I've included an awesome trailer from the original 1981 film embedded below.