VOTD: Quentin Tarantino And Eli Roth - Artist On Artist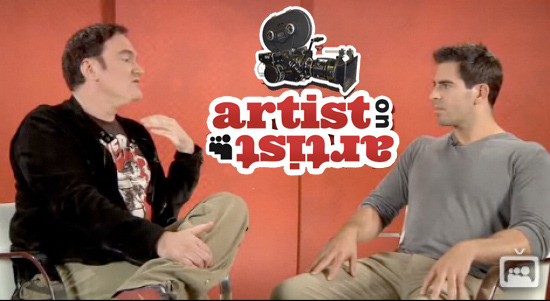 I hate the traditional movie junket interviews, especially the ones done by the bigger name portal sites. But every once in a while MySpace will publish an interesting "Artist on Artist" interview. For those of you who don't know, these interviews group two filmmakers, actors, writers or musicians, together to talk about their new project(s).
The latest edition features writer/director Quentin Tarantino talking with fellow filmmaker Eli Roth, who happens to star in Quentin's new film Inglourious Basterds. The two discuss the difficulty in staying true to their own voice while evolving, how Inglourious Basterds is a great date movie for any Jewish man, why did Quentin choose Eli for Basterds, and how the Cannes Premiere felt like just another scene from the movie.