Anthony Mackie Goes From The Hurt Locker To The Adjustment Bureau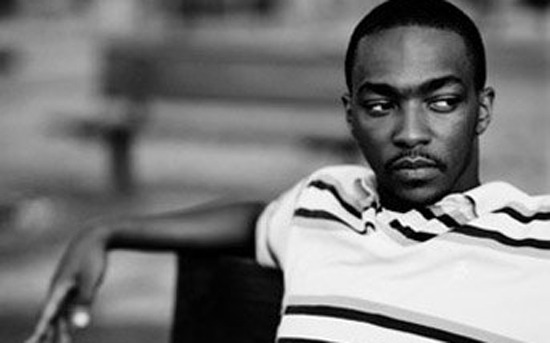 Anthony Mackie has been a reliably solid supporting actor in the last couple of years; he's wonderful in The Hurt Locker and was entertaining as Tupac Shakur in the often woeful Notorious. Now he'll have a chance to continue that run in The Adjustment Bureau, the adaptation of a Philip K. Dick short story starring Matt Damon.George Nolfi (Ocean's 12, Bourne Ultimatum co-writer) wrote the script and will direct, with Damon starring as David Norris, "a smooth-talking congressman whose political future is thrown in doubt by uncontrollable events and the arrival in his life of a mysterious ballerina." Emily Blunt plays the ballerina, and we don't yet know what role Mackie will take.
Dick's original short story is called The Adjustment Team, and was originally published in 1954. It's been a long time since I read the tale, so I'll defer to Wikipedia's summary until I can dig up my own copy. It is the "story of Ed Fletcher, a real estate salesman, who discovers that our world is really, in effect, one large soundstage controlled by strange and mysterious guardians." Nolfi has, it seems, made quite a few changes, but the core concept may still be there. We know that Damon's character discovers (or suspects) that strange forces are working to keep him from Blunt's ballerina.
A Philip K. Dick fansite (which Firefox reports as an 'attack site', FYI) quotes from an analysis of Dick's work: "Again and again the real world of suburban life in the 1950s is evoked: Adjustment Team, Exhibit Piece, The Commuter, Small Town — only to be revealed as a shadow world, fading away when confronted with a darker reality beneath." We won't likely see much of '50s suburban America in this film, but it's not difficult to imagine how the milieu might be updated in ways that keep the story interesting.
source: Variety