Exclusive: US Poster And First Official Photo From Jason Reitman's Up In The Air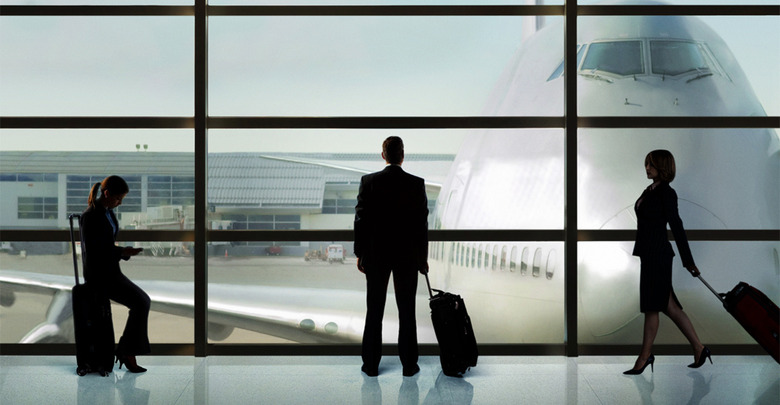 Jason Reitman's new film, a big screen adaptation of Walter Kim's novel Up in the Air, will premiere next month at the 2009 Toronto International Film Festival. Paramount Pictures has begun releasing promotional materials in anticipation of the film festival release, and have given us an exclusive look at the film's U.S. one-sheet. I love the simple and very proportionate design layout. I also think the tagline/pun "the story of a man ready to make a connection", is very fitting, especially if you've familiar with the story, and without being too cheesy. Check that out after the jump.
And below we also have the first production photo, featuring George Clooney, although I'm not sure exactly where it came from. /Film reader Ben M sent it over. Click to enlarge.
Here is the first production photo featuring George Clooney: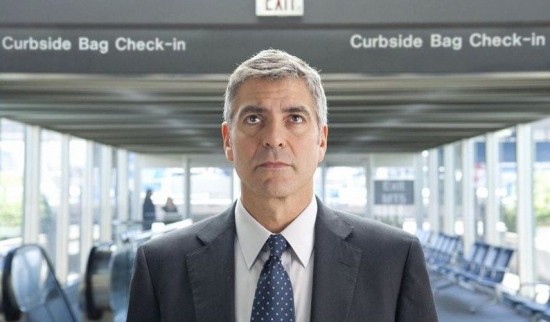 Here is the exclusive look at the domestic poster for Up in the Air: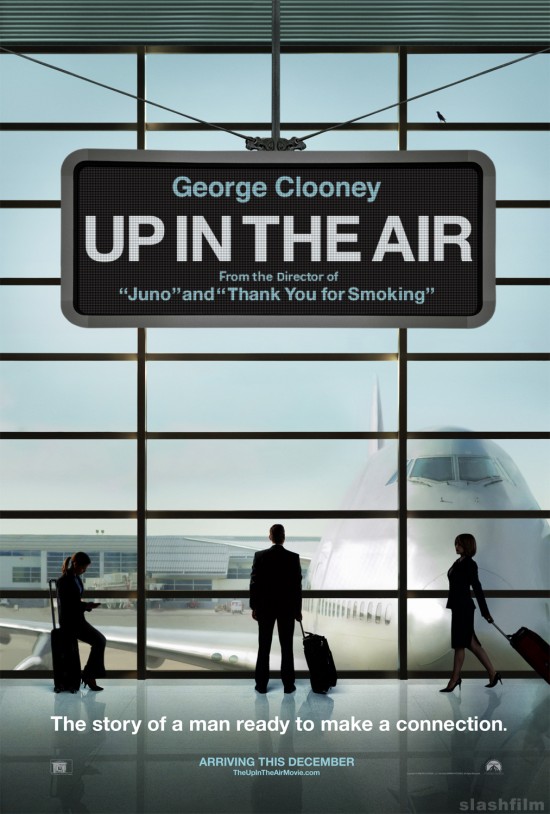 Up in the Air stars George Clooney as Ryan Bingham, a corporate downsizing expert whose cherished life on the road is threatened just as he is on the cusp of reaching ten million frequent flyer miles and just after he's met the frequent-traveler woman of his dreams. The movie also stars Vera Farmiga, Anna Kendrick, Jason Bateman, Danny McBride and others.
This is one of my top anticipated movies of 2009. We'll be in Toronto for the premiere, so keep checking back for our coverage. The first trailer for the film is set to premiere online on September 10th, and will be attached to The Informant and Love Happens beginning on September 18th. Up in the Air "arrives" (get it?) in theaters this December.