James McAvoy To Star In Seth Rogen's Other Cancer Comedy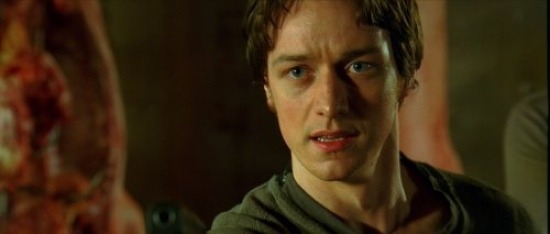 James McAvoy has signed on to star in I'm With Cancer, an autobiographical story based on the experiences of Will Reiser, a producer on HBO's Da Ali G Show and VH1's Best Week Ever.
Reiser's spec script tells the story of a 25-year-old who learns he has the disease. Seth Rogen is producing and will co-star in the yet-to-be-titled film. Nicole Holofcener (Lovely & Amazing, Friends with Money) is attached to direct, and filming is scheduled to begin in January 2010. The project was announced in October.
I would have thought that any serious illness-related comedies/dramedies in Hollywood would have fallen into development hell after the less than expected box office take of Judd Apatow's Funny People, which also co-starred Rogen. But I guess Mandate Pictures sees something more in this project. Variety mentions that the film will probably be released under another title, which is the first step in selling it to the mainstream public. It is notable that this is the first film that McAvoy has signed on to since the Universal Pictures comic book adaptation of Wanted last year.