Avatar Day Ticketing Back Online, E-Mail Confirmations Delayed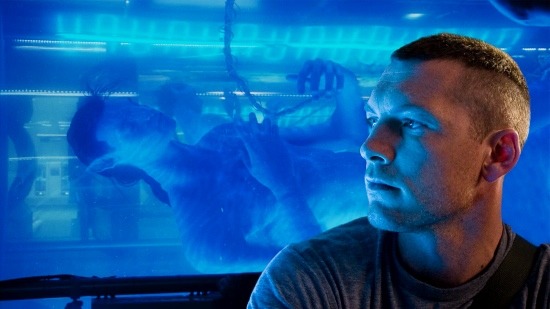 At noon on Monday, 20th Century Fox launched their free ticket registration for Avatar Day, a special nationwide preview of 15-minutes of James Cameron's Avatar. But instead of an rsvp confirmation, many film fanatics were greeted to a reoccurring server error message. Somehow Fox didn't anticipate the huge demand, and the server crashes, crashed, and crashed again.
Some people did get through but haven't received their confirmation emails. The Avatar twitter account assures us that confirmation emails will not arrive immediately, but may take a few hours to get to your inbox. I've talked to a few people who got through around 12:30/12:45 who are just now receiving their e-mail confirmations four hours later.
Good news for those who were unable to get through earlier today. The AvatarMovie.com ticket reservation page is back online, and most everyone I've talked to has been able to get through and rsvp to one of the special screenings. So if you missed out earlier in the day, you might want to try again right now while seats are still available.
The original press release follows:
LOS ANGELES, August 17, 2009 – Twentieth Century Fox announced today additional information about its global, history-making AVATAR DAY event when, on August 21, the world will get its first look at director James Cameron's motion picture epic AVATAR. In this unprecedented experience, the studio and Cameron debut the film's trailer everywhere, while select cinemas and IMAX® theaters will screen select scenes in 3-D, prepared by the renowned filmmaker.
The worldwide trailer launch will be presented in all formats, including IMAX® 3-D, IMAX® 2-D, digital 3-D, digital 2-D, and 35mm 2-D. The trailer will also be available online.
The extended look at AVATAR will unspool for two showings only on the evening of August 21. The U.S. showings will be in select IMAX® 3-D theaters, and international unveilings will be in select digital 3-D and IMAX® 3-D theaters. Information on reserving tickets for these very limited showings will be available beginning August 17, 3:00pm EDT (noon PDT), at avatarmovie.com.
In addition on the 21st, Fox will take the wraps off its special "3-D"/lenticular one-sheet posters for the film, Ubisoft® will unveil the trailer for their videogame James Cameron's Avatar: The Game, and Mattel will reveal the action figures for the film's Avatar and alien Na'vi characters.
AVATAR takes us to a spectacular new world beyond our imagination, where a reluctant hero embarks on a journey of redemption, discovery and unexpected love, as he leads a heroic battle to save a civilization. The film was first conceived by Cameron 14 years ago, when the means to realize his vision did not yet exist. Now, after four years of actual production work, AVATAR delivers a fully immersive cinematic experience of a new kind, where the revolutionary technology invented to make the film, disappears into the emotion of the characters and the sweep of the story.
AVATAR opens in theaters everywhere December 18, 2009.