When In Rome Movie Trailer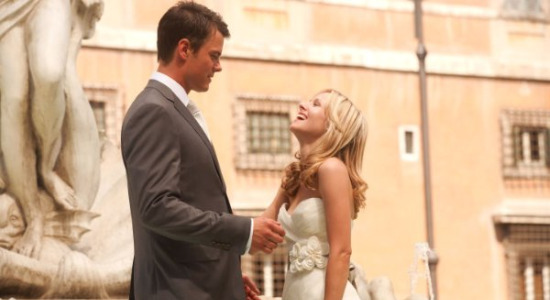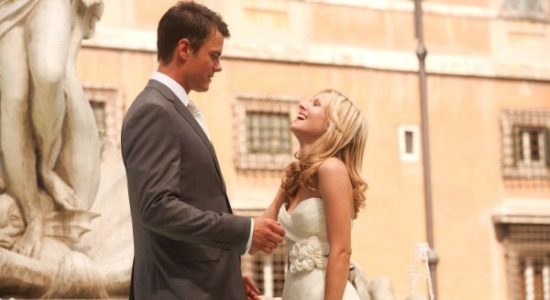 I can track my reaction to this trailer for When in Rome in several distinct phases: Hurray, Kristen Bell! Lee Pace, don't mind if I do! Josh Dushamel, uhh okay. Danny Devito, do you really belong here? An unending string of pratfall gags—never a good sign. Shitty music—I'm really going to hate this trailer when it's repeated ad nausem in theaters. Precious seconds devoted to the bands from the trailer and sound track—I'd rather stick a knife in my ears, thanks. Directed by Mark Steven Johnson, f***.
The movie concerns Bell's character going to Rome for a wedding, and then having random strangers fall in love with her when she steals coins from a fountain. (Because we all know Kristen Bell needs to rely on magic and sorcery to have men fall head-over-heels for her.) Josh Dushamel (probably hoping to wash off the stink of Transformers 2) is the stereotypical dream guy who tries to win Bell over throughout the the film.
This trailer could just be cut terribly to attract the Gossip Girl crowd (from which Bell's voiceover is reminiscent), but unfortunately there isn't much else to convince me that this film is aiming for anything great. As much as I'll defend the Daredevil director's cut, Elektra and Ghost Rider have made me wary of anything else from Mark Steven Johnson. The writers, David Diamond and David Weissman, are responsible for gems such as Evolution and the upcoming Old Dogs.
View the trailer at Yahoo Movies. When in Rome is set for release on January 29, 2010.