James Vanderbilt To Write Spider-Man 5 And 6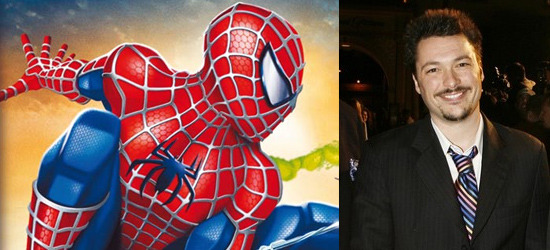 Last month Sam Raimi hired Gary Ross to rewrite Rabbit Hole playwright David Lindsay-Abaire's draft of Spider-Man 4, original draft penned by James Vanderbilt. Tonight it has been revealed that Sony has hired another screenwriter to take on the webbed Marvel superhero. But not for the fourth film... Sony has hired Vanderbilt to pen the next two films in the Spider-Man franchise, Spider-Man 5 and Spider-Man 6.
According to Variety, Sony Pictures Entertainment liked Vanderbilt's ideas so much, that they've brought him back for two more films, which will feature an interconnected storyline. When James was hired to write the screenplay for the fourth film, the initial plan was to create a fifth story that could also be shot back-to-back. But the idea was scrapped after it became too much of an ordeal to get the entire original cast and creative team to return.
What's really strange is that Sony still isn't sure they'll be back for the fifth and sixth films, and Vanderbilt has apparently been advised that his scripts could be used as the last two parts of the second Spider-Man trilogy or a blueprint for a complete franchise reboot. Either way, it doesn't sound like the best way to enter into the story development process. Getting the principal members back for a fourth film seemed almost impossible, but the pieces somehow came together in the end. I would be surprised if Raimi and Maguire returned for two more.
Shooting two films back-to-back is the smartest thing Sony could possibly do, as the film's sequels have been coming increasingly far apart, due mostly to convincing the cast and crew to return. Marvel is revolutionizing this idea by signing cast members to record multi-picture deals at the start. I wouldn't be surprised if we see the first Superhero trilogy, to be shot back-to-back-to-back, greenlit in the next few years.
Spider-Man 4 is gearing to begin production early 2010, and has a scheduled release fate of May 6th 2011