Will Ferrell Replaces Robert Downey Jr In Oobermind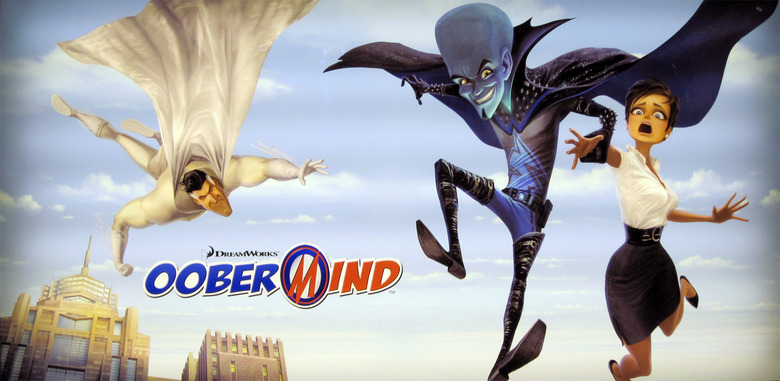 Robert Downey Jr won't be voicing the title character in DreamWorks Animation's Oobermind after all. Variety reports that Will Ferrell has replaced Downey Jr. in DWA's response to Pixar's The Incredibles. No word on why Downey decided to drop out of the project. Aside from the story being a superhero satire, he was a large reason I was interested in the project, But to combat the bad news, DreamWorks has also revealed that Brad Pitt and Jonah Hill will also be providing voices for the project. Both names are not only typical casting decisions from DreamWorks Animation, but have both previously voiced characters for DWA features.
The superhero comedy project formerly titled Master Mind is being produced by Ben Stiller, written by Alan J. Schoolcraft and Brent Simons., and directed by Tom McGrath, co-helmer of the Madagascar films. When super villain Oobermind (Ferrell) defeats his arch-rival Metro Man (Pitt), the world should be his oyster. But instead, Oobermind falls into total despair. It turns out that life without a rival is life without a point for him. So he creates a new superhero rival named Titan (Hill). Unfortunately, the new hero wants to be a super villain too. Who can we turn to? Who has what it takes to stand up to this menace? Who will defend the innocent? Oobermind! That's who. Previously announced, Tina Fey also provides her voice for a reporter character who is busy tracking the city's confusing superhero situation.
Oobermind is set to hit theaters on November 5th 2010.