Robert Downey Jr. Is In Talks To Be The Next Vampire Lestat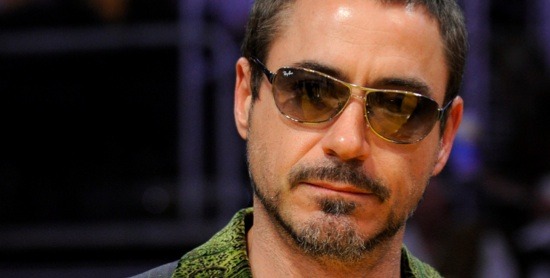 After Neil Jordan's intense and vivid Interview With the Vampire and Michael Rymer's deathly dull Queen of the Damned, and in step with the current Twilight-fuelled vampmania, it looks that Universal is looking to reboot the cinematic incarnation of Anne Rice's The Vampire Chronicles. The first book in the series was Interview, and I'd imagine a purist-pleasing reboot would start there, though I don't really expect that to be the case here. Even though Interview and Queen were Warner Bros. films, they're still fresh in the memory and frequent enough on cable that they're also far from being forgotten. I don't think Universal will try something so daft as fully rebooting a series that's still alive in the mind of the public.
Bloody Disgusting have slaved away to validate the story that Robert Downey Jr. is in talks to take the lead role of Lestat, previously played by Tom Cruise and Stuart Townsend. This afternoon, they say, they have succeeded and the rumour is confirmed... so no longer a rumour, then. That's yet another potential franchise for Downey, after the Iron Man, Satan's Alley and Sherlock Holmes series. Do we love him that much? Can we stomach this much Downey dangling from our tent poles? If he keeps doing good work, then I say most definitely so.
On July 10th this year, Anne Rice published the following statement on her official site:
We will see high quality films based on the adventures of Lestat and his friends in the future. We will see a fine film some day of Ramses the Damned. The Mayfair Witches will have new life in film. The Christ the Lord books will some day make it to the screen. Angel Time, and the future adventures of Toby O'Dare, will make it to television or film. When I have solid news of a new film based on any of my works, I will post it on this website.
So far, she's still a little behind Bloody Disgusting but I hope she'll give us an update soon, maybe clarifying just what Lestat story we can look forward to seeing.