Harry Potter Movies To Get Extended Edition Re-Releases?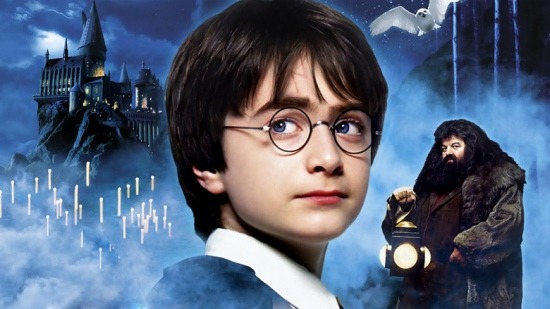 I've always wished that Warner Bros had filmed extended editions of the Harry Potter films, in the same vein as Peter Jackson filmed the Lord of the Rings trilogy. Of course, anyone who knows the many differences between the books and the released films knows that it really wouldn't have been possible. To squeeze the most important plot points into the films, scenes, characters and information have been combined in a way that sometimes eliminate the wonderful side stories that we loved from the novels.
Over the course of the series, there have been many scenes, sequences and moments that were filmed but ended up on the cutting room floor. And it appears that Warner Bros is hoping to squeeze a bit more money out of the very popular wizard franchise by releasing extended editions of all the Harry Potter films.
RopeofSilicon was the first to notice a listing in the latest MPAA Rating Bulletin for Harry Potter and the Sorcerer's Stone (Extended Edition) which earned the same PG rating, for the same reasons as te theatrical release (some scary moments and mild language). Ropes contacted Warner Bros Home Video about the mention, and they confirmed that "Although we've not announced [it yet], all Harry Potter films are being planned to get special upcoming releases!"
Will the new extended editions be released exclusively on Blu-Ray? DVD? Will the get a theatrical re-release? We have no idea as no further details were mentioned.
And how much longer can we expect from an "extended edition"? Director Chris Columbus added 7 minutes of deleted scenes back into the movie for its May 2004 ABC broadcast premiere. The original two-disc DVD release of the film features seven deleted scenes, only accessible by searching for the Sorcerer's Stone, which has been described by Digitalbits as "a long, involved process that means getting a wand from one virtual location on the disc, and then going to another location and accomplishing a number of interactive challenges." And from what I can tell, the deleted scenes didn't add up to much more than 7 minutes. So I really wonder if the Extended Edition will be not much more than a marketing gimmick.
Will the extended editions be released theatrically, or just on home video? I've noticed that most of the director's cuts released on home video are never resubmitted for MPAA approval. I'm not sure if this is because they usually include footage cut from a theatrical R-Rated release which the MPAA wasn't too keen on to begin with, or if the MPAA rating doesn't mean as much when releasing a film on home video. One could be quick to assume that by submitting the film for MPAA approval may mean that they are considering a theatrical release, even a limited one. But who knows?
Rumors of a home-video released extended editions have been floating around the Harry Potter fan community for a couple years now. A post from December 2007 on LeakyLounge.com claimed that Warner Bros was planning to release extended versions of the Potter films, starting with Sorcerer's Stone in Mid-2008 which was going to run an extra 30 minutes in length. The rumor claimed that each film would be released in a 4-disc box set containing the original version, extended edition and two discs worth of special features.
Update: /Film reader Mark S points out that the Digital Bits reported that Ultimate Collector's Edition Blu-rays for the first two films are now up for preorder on Amazon. It is very possible that the extended cuts will be included on these yet-to-be-officially-announced releases.