Poltergeist Remake Gets A Release Date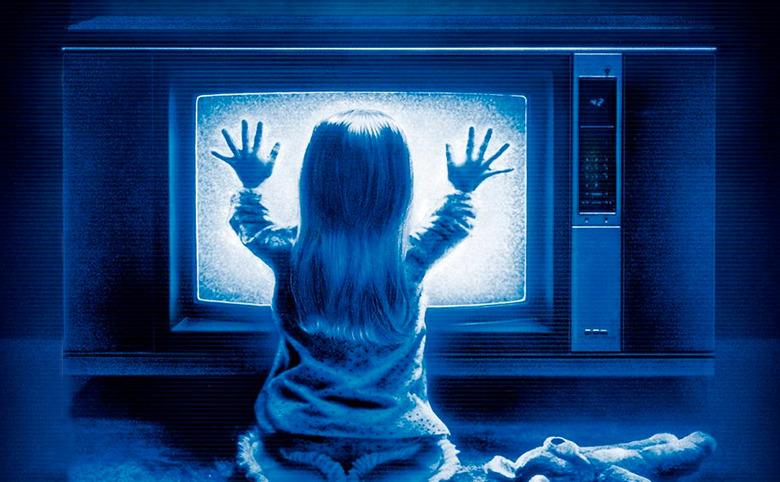 For the last year now, we've been hearing rumblings of a Poltergeist remake over at MGM. Last August we told you that the studio had hired Juliet Snowden and Stiles White, the team behind the modern horror classic (sarcasm) Boogeyman to write the screenplay. And we soon after learned that House of Sand and Fog director Vadim Perelmen was in talks to helm the unnecessary remake.
But until a release date is announced, I sometimes tend to convince myself that these projects could easily find their way into the depths of development hell. Until there is a production start, or a release date, the movie really doesn't exist.  Well, I have some bad news. MGM has announced a release date. According to Shock, the "studio" has slated the haunted house remake for November 24th 2010. No further details have been released at this time.
Tobe Hooper's 1982 film was co-written, produced and highly supervised by Steven Spielberg, and told the story of a family's haunted home which had been built over an Indian burial ground. The film is notorious for it's PG rating, which it obtained after an appeal to the MPAA. The movie spawned two sequels, neither of which were as acclaimed or as successful as the original.
Perelman debuted with 2003's House of Sand and Fog, a well received literary adaptation that garnered three Oscar nominations, including a Best Actor nod for Ben Kingsley.  In addition to Boogeyman, Snowden and White's screenwriting credits also include the remake of Alfred Hitchcock's The Birds for M.Bay's Platinum Dunes and Alex Proyas' Knowing.