Hugh Jackman Says Early Work Has Begun To Bring Wolverine 2 To Japan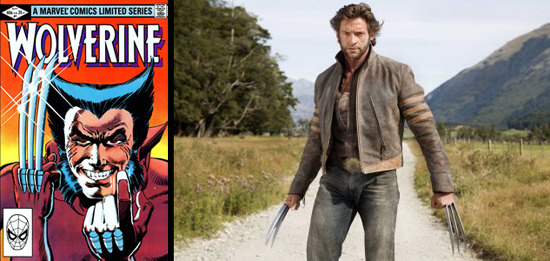 We've known more or less for certain that another Wolverine movie was happening and that it could well take place in Japan. Over the weekend, while appearing at the Teen Choice Awards, Hugh Jackman said on stage that Wolverine would be heading to Japan, and then gave MTV a few more quotes backstage. "Japan is where we're heading," he said, "[and] we're starting to work on it now. We're in the ... first steps of developing that story."
The source for the film will be the four-issue Wolverine mini-series by Chris Claremont and Frank Miller, published in 1982. The story, famously conceived as Claremont and Miller traveled home from the San Diego Comic Con, saw Wolverine heading to Japan on the trail of his love Mariko Yashida. He arrives to find her married to a cold businessman, and he soon finds himself at odds with Mariko's father and the ninja clan The Hand. (Inspiration for The Foot in TMNT.) Many of the character's core themes were developed here, like his internal wrestling with human and animal natures, and the question of whether he can be as honorable as a samurai or is doomed to be an assassin-like vigilante. The mini-series also helped Wolverine's popularity skyrocket and established him as a core member of the Marvel Comics lineup. Of the Claremont/Miller series, Jackman says, "it's my favorite saga of the Wolverine stories...That's a movie I've longed to make from the beginning, so that's where we're heading."
Meanwhile, some of you are probably still waiting to hear what's up with the Deadpool spin-off. That had been moving full steam ahead at Fox until producer/star Ryan Reynolds unexpectedly jumped over to Warner Brothers to star in Green Lantern. Did that stall, giving Fox reason to push the next Wolverine movie forward with a little more haste?