Commercial Director Spotlight: Nicolai Fuglsig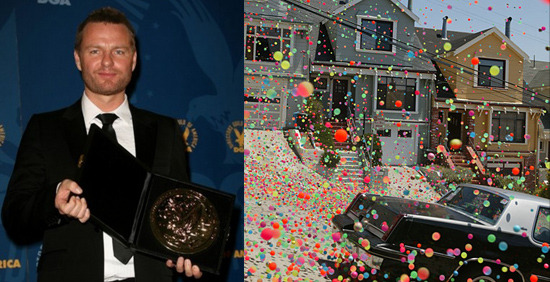 Today it was announced that commercial Nicolai Fuglsig would be directing a futuristic action adventure re-imagining of Robin Hood for Warner Bros (Read that story here). I thought now would be a good time to take a look at some of Fugisig's commercial work.
Fuglsig is a 36-year old Danish director, who started as a war photographer for Danish newspapers. He won multiple awards for his photojournalism work, and won the Kodak prize for "Best Photographer in The World Under 30". He recorded footage with a digital video camera in Kosovo, which got resulted in an unplanned documentary titled Return to Exiled, which played in Danish cinemas and television. He was chosen by Levi's to make a couple short films, which gained him entry into the world of commercials.
Fuglsig gained fame within the advertising world for his spectacular work on a Sony Bravia commercial, which featured a quarter of a million bouncy balls being let loose on one of San Francisco's steepest hills. It's one of my favorite commercials of all time. Watch a selection of Fuglsig's work, after the jump.
Sony Bravia "Balls"
Motorola RISR Z8
Guinness "Dominos" (the most expensive commercial the company has ever made)
Shell – "Further" (CG by Digital Domain)
Barclays "Fake"
JC Penny "Magic"
Coke "It's Mine!"