TV Buzz: What Does The Future Hold For The Tonight Show? NBC Chief "Dethrones" Conan O'Brien. David Letterman Drinking His Milkshake.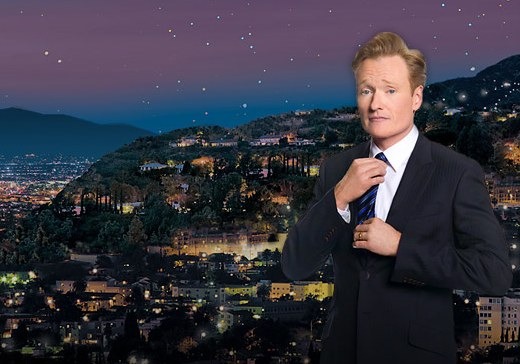 This summer, I've lost count of the number of times I've overheard a line like, "Oh, I love Conan, but to be honest, I haven't been watching [The Tonight Show]." Conan's ratings, which continue to fall and have been widely scrutinized in the media, reflect this trend. Today, it was announced that The Late Show with David Letterman has bested The Tonight Show for four consecutive weeks, a record dating back to 1995. What I find curious about these aforementioned statements from fans, besides their frequency, is that so often they express guilt. Many 20somethings share a bond with Conan O'Brien incomparable to any late night host, and by not watching, it stings of geek treason. But these lounging confessions also pack a subtle tinge of Nikki Finke-like cutthroat satisfaction, and this is what I find most worrisome in terms of the long haul. Why is this?
Yesterday at a conference, NBC late-night-chief, Rick Ludwin, referred to a previously issued network press release appointing Conan O'Brien as The King of Late Night as "premature." Ouch. Who the hell retracts a crown, especially weeks later? A faux pas. Still, as Mark Graham at Vulture points out, Ludwin followed his alarming admission by clarifying that NBC wasn't disappointed by Conan's current ratings. But of course they are. And with Jay Leno, aka The Chin, readying his new primetime show on NBC—ugh!—complete with a gimmicky racetrack, we predict that this is going to get ugly; maybe even surge to an unprecedentedly awkward level for Big Network TV.
There is something unsettling and disagreeable about the expansive acoustics in Conan's pricey, posh new studio. His monologues can now feel incredibly lonely on television because of this, strained of their yesteryear pep. To be candid, I even find the sense of isolation a tad creepy, with shades of Rupert Pupkin auditioning to himself in The King of Comedy. This is not really Conan's fault. I can hear the studio audience laughing in the distance, sure, but for a host who has established a moderately intimate, normal-geek M.O. over the years, it creates the impression that Conan is a ginger fish out-of-water. It's not so much the N.Y.C-to-L.A. transition factor; it's more akin to a Conan-gone-Vegas conundrum.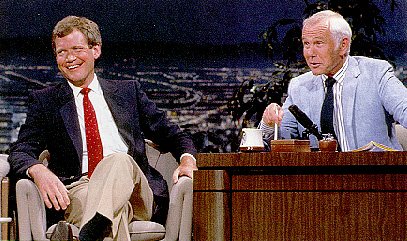 Since he debuted on The Tonight Show earlier this summer, the dissonance between host and studio has lead me to stay with the show from beginning-to-end only a handful of times. And as Conan and Leno continue to distance themselves in the press, the affable combination and comradery between Letterman and Craig Ferguson, currently my favorite late-night host (alongside Stephen Colbert, if you include that cable block), has never appeared more casual yet on the attack. So, where exactly does his famous Red Wave take Conan from here?
What's your take on Conan's low-ratings, The Tonight Show two months in, and the Late Night Wars?