School Of Rock Writer Mike White's New Spec Bought By Columbia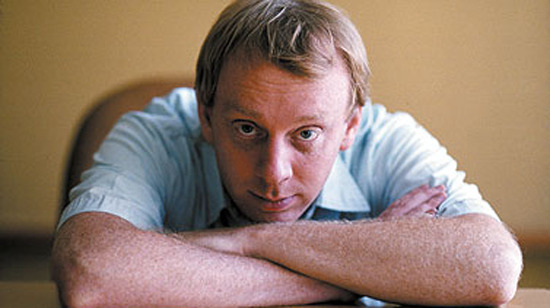 There was a minute where Mike White seemed poised to break out in a big way. He wrote and co-starred in School of Rock after being a supervising producer and writer on Freaks and Geeks. But the time after School of Rock seemed to be fallow as many of his next projects have taken time to develop. Which is why I'm happy to see that, according to Variety, White has sold a spec script to Columbia called Babe in the Woods. (He also appears in Columbia's Zombieland; you can see him briefly in the red band trailer released today.) More on the new project after the jump.
No cast or director are attached to the script yet; the trade says White will polish the draft before sending it out. The story follows "a female freshman from the Midwest who arrives at Yale and becomes a target of the New Jersey mob." The script is designed as an action-comedy, and I like the setup simply for the fact that we don't see a lot of broad films of that type with a female lead. This could be an opportunity for any number of young actresses (Aubrey Plaza?) to do something that will easily snag an audience and make a few bucks.
White has plenty of other stuff going on. He's scripting the School of Rock sequel, as expected. He produced and appears in Gentlemen Broncos, the new film from Jared Hess with Sam Rockwell and Jermain Clement about a young writer who attends a fantasy convention to find that his ideas have been stolen by another novelist. (White previously wrote Nacho Libre for Hess.) Finally, he's working with Scott Rudin to adapt Sean Wilsey's memoir Oh the Glory of it All; White wrote and is producing. It's a lot of work; turns out the last few years haven't been fallow at all, just quiet.