Larry Fessenden Directing US Remake Of The Orphanage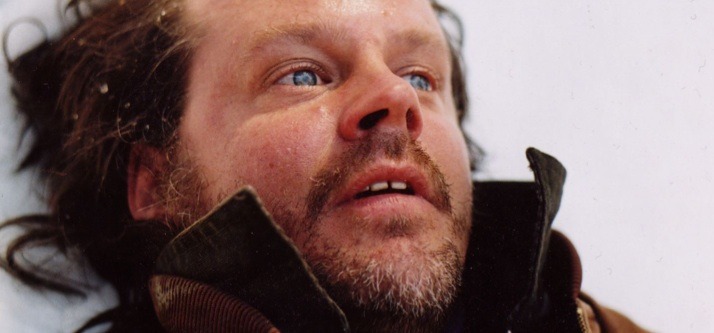 The long threatened promised US remake of The Orphanage has found its director and, frankly, I couldn't be happier. Larry Fessenden is the man, and as well as signing on to helm this picture through production, he's already co-written the remake script with the original's producer, Guillermo del Toro.
This is very possibly not going to be a fashionable opinion but I see no reason why they won't make a better film than J.A. Bayona's original. I did like the 2007 version but definitely not to the extent of drop-down fainting witnessed in many of peers. And anyway, even if I had found it the best film of the year I'd still passionately support del Toro and Fessenden's right to rework it. This isn't Spielberg having a grasp at Harvey.
Fessenden's most famous prior pictures would be The Last Winter and Wendigo, each of them ecological horror films about forces of nature pushing makind into some rather sticky situations – so, revenge films, essentially, and each of them amongst my favourite films of their release years. Less well seen were his earlier works No Telling, a Frankenstein story, and Habit, which dealt with vampires. You can see how the monster-loving del Toro found a suitable collaborator here very easily.
According to The Hollywood Reporter, the casting of the female lead for the new Orphanage is currently underway. I've got an eerie premonition they'll be nodding towards Tilda Swinton (who acted alongside Fessenden in Broken Flowers), though only time will tell. Watch this space for my victory lap or crow-pie dinner.
In associated news, it seems that Fessenden's own indie production company, Glass Eye Pix, have completed production on a feature film shot entirely on a DSLR camera. Joe Maggio's Bitter Feast was shot in 15 days on a Canon EOS 5D Mark II. I should point out that this was using the video facility, not pixelated from an incredibly long and tricky series of still frames.
There's more on Bitter Feast at Indie Wire, while the film's official site currently loops back to the page for Scareflix, Glass Eye's slate of horror fare. The other two 2010 pictures being touted are Stake Land and Hypothermia, both of which have interesting promo artwork.
It's a good time to get to know Larry Fessenden if you didn't already.