Peter Jackson's The Lovely Bones Movie Trailer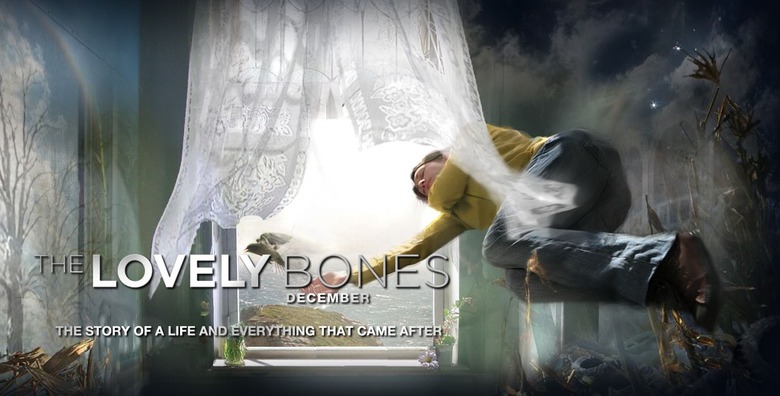 Dreamworks Pictures has released the first trailer for Peter Jackson's big screen adaptation of The Lovely Bones . The trailer will be attached to Julie & Julia, which hits theaters this Friday. But you can watch it on your small screen at home right now. The film looks beautifully shot and visually stunning. There are many hints of possible Award nominations, which may come year end. Stanley Tucci looks creepy, and Saoirse Ronan looks the exact opposite. Overall, I feel like the story is not an easy sell, and in an effort to get audiences excited, may have given a lot of the movie away. I haven't read the book, so I could be completely wrong.
Update: I've been informed by Elisabeth Rappe that the trailer shows the first chapter and a "dash of the middle" with "some major twists in the book that aren't even hinted at." For those concerned that the mystery of whodunit is revealed in the trailer, it is revealed at the beginning of the story. The movie is not a whodunit mystery.
Watch the trailer now linked after the jump. And as always, leave your thoughts in the comments below.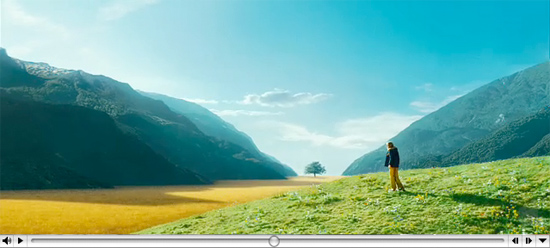 Based on the critically acclaimed best-selling novel by Alice Sebold, and directed by Oscar® winner Peter Jackson from a screenplay by Jackson & Fran Walsh & Philippa Boyens, "The Lovely Bones" centers on a young girl who has been murdered and watches over her family – and her killer – from heaven. She must weigh her desire for vengeance against her desire for her family to heal. Oscar® nominee Mark Wahlberg and Oscar® winners Rachel Weisz and Susan Sarandon star along with Stanley Tucci, Michael Imperioli and Oscar® nominee Saoirse Ronan.
Watch the trailer in High Definition on Apple.com. The Lovely Bones hits theaters on December 11th 2009.