Sam Worthington To Replace Tom Cruise In The Tourist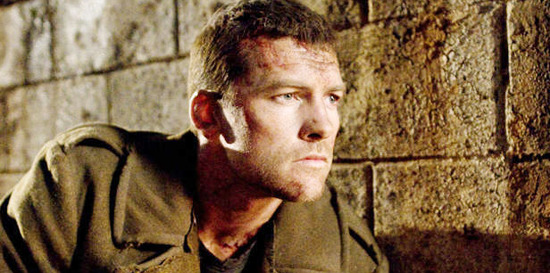 The fallout from Tom Cruise's decision to star in James Mangold's Witchita continues. Among the projects Cruise had been circling for a while was The Tourist, a remake of the 2005 French film Anthony Zimmer that will be directed by Bharat Nalluri. Charlize Theron has been in the cast since last year; now according to Variety Sam Worthington will join her as an American tourist who is set up to draw out a Keyser Soze-like criminal mastermind.
Sounds like some changes have been made to the original plot, in which Sophie Marceau's lead female character was seemingly working with the mastermind Zimmer, and sets up a nobody to look like Zimmer and throw pursuers off the real criminal's trail. From what I can tell based on the new logline (Theron is a female Interpol agent who uses an American tourist in an attempt to flush out an elusive criminal who was her former lover) it seems like the femme fatale role has been combined with the original film's main detective to create something slightly different for Theron. And since neither Cruise nor Worthington cuts quite the 'average tourist' figure, we can expect that character to be different as well.
(And if the allusions to The Usual Suspects seem overt, consider that the current draft is a Cruise-prompted rewrite by Suspects author Christopher McQuarrie.)
My interest here mostly lies with Worthington. I liked him in Terminator: Salvation and in what I've seen of Avatar, and I wonder where the guy's career is going to go. Will he turn star, follow Christian Bale's lead as a more serious actor, or stall out into romantic comedies as Gerard Butler seems to be doing? Avatar will obviously play a huge part in where Worthington goes next, but will he get any credit if the movie works, or will it all go to Cameron?
The original French trailer for Anthony Zimmer is below.