John August On How I Became A Famous Novelist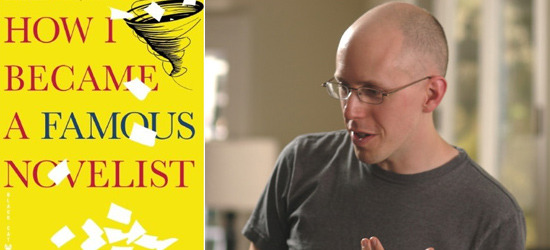 We may receive a commission on purchases made from links.
John August is a screenwriter I've been following for the last decade. He broke onto the scene with a spec script titled Go, which was directed for the screen by Doug Liman (a film I highly recommend). Since then August has written a bunch of adaptations and remakes, mostly in association with director Tim Burton (Big Fish, Charlie and the Chocolate Factory, Corpse Bride).
He made a fantastic directorial debut with an original independent sci-fi mystery drama The Nines, which was a hit at the 2007 Sundance Film Festival, but flew virtually under the radar of most (I also recommend this film, although I'll admit that it has gotten a polarizing response). I've been waiting and hoping for August to journey behind the camera once again, but his much in demand screenwriting duties have kept him away. He's producing Prince of Persia, wrote Preacher, and is also attached to Burton's Frankenweenie and Dark Shadows.
It looks like August might return to the director's chair once again.
August, through his company Quote-Unquote Films, has optioned Steve Hely's novel How I Became a Famous Novelist, which is about a man who sets out to write a very commercial book so that he can be rich, famous and upstage his ex-girlfriend's wedding. August released a quote to Variety, comparing the story to Go: "it's about thinking you have the system all figured out, realizing you don't, then faking it." Here is the official product description from the publisher:
"What Pete Tarslaw wants is simple enough: a realistic amount of fame that will open new avenues of sexual opportunity; the kind of financial comfort that will allow him to spend his life pursuing hobbies such as boating or skeet shooting at his stately home by the ocean or a scenic lake; and—perhaps mostly importantly—the chance to humiliate his ex-girlfriend at her wedding. This is the story of how he succeeds in getting it all, and what it costs him in the end. Narrated by an unlikely literary legend, How I Became A Famous Novelist pinballs from the post-college slums of Boston, to the fear-drenched halls of Manhattan's publishing houses, from the gloomy purity of Montana's foremost writing workshop to the hedonistic hotel bars of the Sunset Strip. The horrifying, hilarious tale of how Pete's "pile of garbage" called The Tornado Ashes Club became the most talked about, blogged about, read, admired, and reviled novel in America will change everything you think you know about literature, appearance, truth, beauty, and those people out there, somewhere in America, who still care about books."
The book was released in July, and is available on Amazon for around $11. This seems like a great choice for August, who has been blogging and speaking about the process of writing for the last decade. Even his directorial feature The Nines was in ways about the creative process. So it comes as no surprise that August is interested in adapting a story about a writer. August is hoping to direct.
That said, I'm eager to see August create another original story/project. Some of the best screenwriters have become stuck in adaptation land (I'm not implying that he doesn't enjoy the process of adapting properties for the big screen, because he clearly does), because proven properties usually translate into larger paydays. August has such an original voice, and an eye for character based humor moments that seemed to be grounded in a a reality you know, even when it isn't. And I can feel that he has more original stories to tell, its just a matter of when.