Jonathan Liebesman's The Killing Room Movie Trailer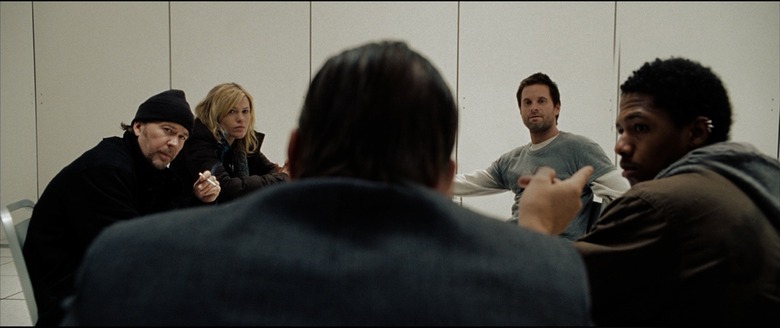 The Killing Room is part SAW (without the torture porn), part Cube (minus the sci-fi), but with a more psychological edge. The film tells the story of four volunteers who sign up for what initially appears to be a typical paid research study, only to discover that they've unwittingly become involved with a classified government program that was said to have been terminated nearly two decades ago. The super classified government program to test the nature and limits of the human psyche. Starring Nick Cannon, Timothy Hutton, Peter Stormare, Chloe Segivny, Shea Whigam and Clea DuVall.
I got a chance to see this film at Sundance this year, and horror director Jonathan Liebesman crafted a nice little minimalist thriller. You can watch an early trailer for the film embedded after the jump. The video quality isn't perfect (seems like some interlacing issues) but it is very watchable.
Thanks to Chris W and QuietEarth for the tip. The Killing Room is set to be released on DVD on October 13th 2009.