Netflix To Stream Early Seasons Of Lost And Other ABC Shows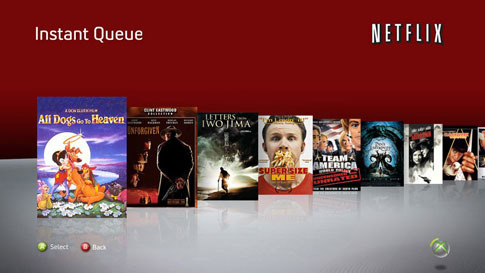 Of all the major television networks, ABC and CBS have been the most reluctant to get their streaming content outside of their own websites. But while CBS seems content to stay in their own playground, Disney has been taking active steps to bring ABC content to a wider online audience. A  few months ago they became an equal partner in Hulu (joining  Fox and NBC), and today Disney announced that they will be streaming selected content from popular ABC series on Netflix.
From the press release:
In its entirety, the deal will allow Netflix members to instantly watch the first five seasons of the hit ABC franchise Lost, seasons four and five of the pop culture phenomenon Desperate Housewives, season five of the critically acclaimed Grey's Anatomy, and seasons one and two of the syndicated epic action-adventure fantasy series Legend of the Seeker from ABC Studios. Many of the episodes, including the first four seasons of Lost, will be available from Netflix beginning August 1. The remainder will be available in subsequent months, beginning in September.
While the interface could use some work, I appreciate how easy it is to get Netflix streaming content to my television. Without it, I would have never seen the excellent first season of Party Down, which had new episodes available for streaming as the series aired. I can only hope that the big networks get over their fears of having Hulu content available on our TVs as well.
Discuss: Will you be taking advantage of these new series on Netflix Watch Instantly? Have you discovered new series just because they're available for streaming online?
Via NewTeeVee