Ridley Scott To Direct Alien Prequel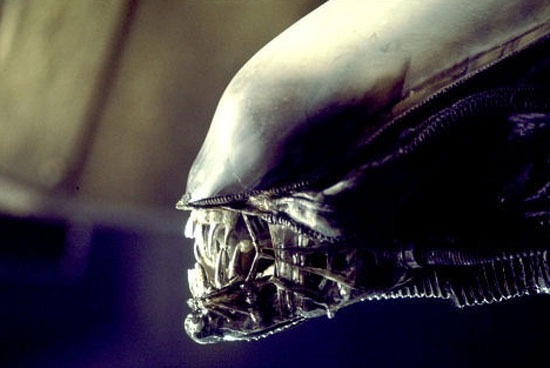 In May, it was revealed that commercial director Carl Erik Rinsch was attached to direct a remake of Alien. We have since learned that it is more of a prequel than a remake. I was one of the few people actually interested in Rinsch's involvement. Rinsch's commercials show an amazing sense of imagination, visual effects artistry and composition (we've profiled his amazing commercials on the site). But apparently 20th Century Fox wasn't happy with the Scott's choice of director, holding out for the original helmer — Ridley Scott.
At the time I believed that would never happen. Why would Scott return to film a prequel of one of the most popular sci-fi film franchises of all time? Why compete with yourself? Producing the film seems like a much safer bet. Who knows why, but Ridley Scott has signed on to direct a prequel to Alien.
The film will be a direct prequel to Scott's original 1979 film. In a 2002 interview, Scott wanted to return "to where the alien creatures were first found and explain how they were created." Chances are this idea would also be incorporated into the reboot. Jon Spaihts will write the screenplay, a job he earned after pitching the studio and production company Scott Free. Spaihts has no produced credits, but has written Shadow 19 and Passengers, both of which are also sci-fi space thrillers.
Strangely, I feel a lot different about this project now that Scott is at the helm. Not only is Scott experienced, but he has done this before. So why is it that I feel less comfortable with Scott at the helm than an experienced commercial director? Maybe it is fear that Scott won't be able to create something better than the original. Maybe it is fear that the film will be too much like the original, and I would have liked to see a completely different take. And maybe it is that I just don't understand the idea of a filmmaker returning 30 years later to film a reboot.
And maybe it is that I fear that a Body of Lies-era Ridley Scott won't produce anything close to the level of the original feature. I don't think I'd ever want to see Martin Scorsese to film a prequel/reboot of Goodfellas. I expect a lot of the /Film commenters will disagree... so please explain to me why I should be excited about this.
Discuss: What are your thoughts on Ridley Scott returning to direct a Alien prequel/reboot?
source: Variety