New Avatar Production Photo And Concept Art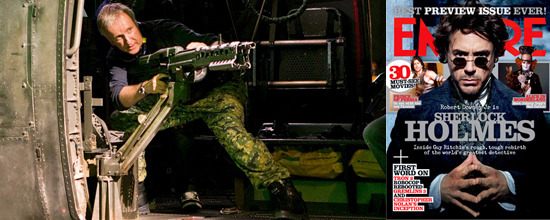 The September 2009 issue of Empire Magazine has a new photo from James Cameron's Avatar. Like every Avatar photo released thus far, it isn't actually a photo from the film, but a behind the scenes production photo. The new shot features Cameron trying out one of the massive guns in one of the film's military airships.
With all the reports coming out of Comic-Con, many people might have missed a piece of concept art which was on display at the Acme Archives booth. I snapped a photo with my iPhone, so please excuse the poor quality (the lighting and reflection...etc). Check out the concept art photo after the jump.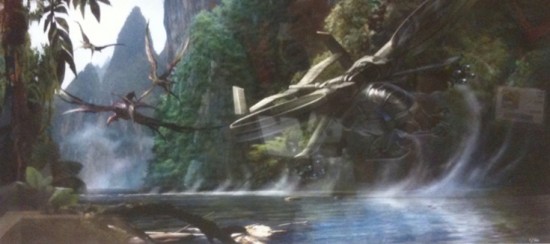 If you missed any of our coverage of Avatar at Comic-Con, you should check out these links:  Adam Quigley describes the 25 minutes of Footage Screened, A Video Blog reaction of the footage by the /Film crew, and news that Fox will be holding Avatar Day nationwide on August 21st.