Sony Sets The Lords Day As Clancy-Esque Thriller With Franchise Potential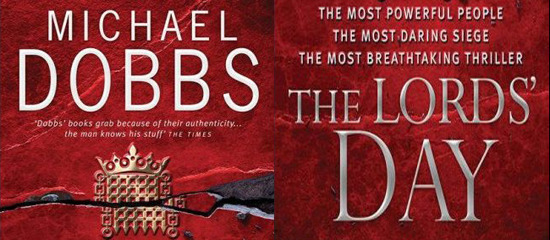 We may receive a commission on purchases made from links.
The Michael Dobbs novel The Lords Day is being set up at Sony as an action thriller that could launch a franchise, says THR. The novel is a high-stakes story of political kidnapping in the British House of Parliament that leads into a deeper web of intrigue. Taken writer Robert Mark Kamen has been set to script, but no other talent is yet on board. Hit the jump to see why this makes me think of an amalgamation of Jack Ryan and Die Hard movies.
Amazon has the following synopsis:
Once a year, the Queen, the Prime Minister and Cabinet, the judges, the bishops, leaders spiritual and temporal, assemble in the House of Lords for the State Opening of Parliament. On this day, the Lords' Day, the gathering is still more impressive, for sitting beside his mother is the heir to the throne and up in the galleries are the sons of both the US President and the British Prime Minister. But they are all about to be taken hostage.
The key, as THR points out, is Harry Jones, a Member of Parliament who is also a former military officer. He's the guy who has to stop the terrorists and in doing so uncovers a (insert dramatic music here) global conspiracy. The trade says the studio is eyeing this as the potential first chapter in a character-based franchise. Keeping that in mind, it's not difficult to see why Kamen was brought on board to hopefully help replicate the success of Taken (and couldn't you so easily picture Liam Neeson in this role?) and, for me at least, the Jack Ryan and John McClane comparisons leap very quickly to mind. There aren't a lot of smart action heroes around anymore, so if Sony and Kamen can make this work I'll be right there.