Spike Jonze To Produce Adaptation Of Novel Light Boxes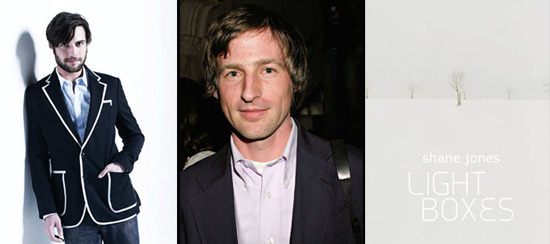 Variety reports that Spike Jonze has picked up the rights to Shane Jones' first novel Light Boxes and that music video and short film director Ray Tintori will direct. (In the headline I make the assumption that Jonze is producing, but that may not turn out to be the case; the trade doesn't specify.) Tintori has proven himself to be a director of odd and occasionally uncomfortable visions, and his sensibilities should mesh well with those of Jonze. The novel is about at town stuck in a one thousand day winter, and how the townspeople do battle with a powerful personification of February. See some of the young director's work after the break.
I first noticed Tintori's video work when I saw his video for MGMT's song 'Kids'. The vid stars a child who is either an astounding actor or is genuinely terrified as he navigates a playpen and street beset by horrifying monsters. The clip threatens to go off the rails as it (and the song) runs a bit long, but the core images are freakishly terrifying.It's the sort of video that immediately makes you want to know who the hell is responsible.
Spike Jonze's blog We Love You So highlights the short film work of Tintori, which the entry explains is reminiscent of both Guy Maddin and Wes Anderson. Indeed, the short Death to the Tinman looks almost exactly like a Maddin / Anderson amalgam. Tintori has also created some madly mashed-up digital/analog videos for bands like Chairlift and the Cool Kids. Those are neat-looking, but don't quite display the sensibility that could inform his feature work. Definitely take a look at the short films, though. They may be heavily indebted to other filmmakers, but they're also charming and entertaining.
Embeds of Death to the Tinman and 'Kids' follow.