Richard Linklater To Tackle Road Trip Movie Liars (A-E)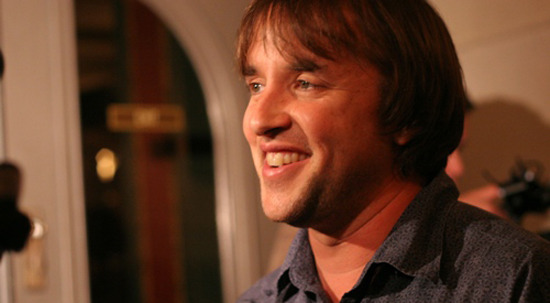 Well, looks like we're really not getting that 'spiritual sequel' to Dazed & Confused any time soon. Variety reports that Richard Linklater is close to finishing a deal to direct the film Liars (A-E) for Miramax, with Scott Rudin producing. Emma Forrest wrote the script, "about a woman who, on the way to President Obama's inauguration, retrieves lost items from her ex-boyfriends." Eeessh. No casting yet for the lead, but Kat Dennings is on board as the friend of the main character. Requiem for the indie film I would really have rather seen him make after the jump.
Linklater had been talking up That's What I'm Talking About, a real indie project about a group of kids during their first week of college in 1980. Hence the 'spiritual sequel' to Dazed & Confused, which followed kids on the last day of the high school year; the films wouldn't share any cast or characters. The idea was to cast and shoot it this summer, but he couldn't find financing, and the project seems to have essentially died. So going back to work with Rudin probably seems like a great idea and a safe bet, since Rudin and Linklater's last film together (Paramount's School of Rock) was his last big hit. But a road trip movie with the inauguration of Obama as the destination? When this hits next year (assuming it happens) won't that just seem woefully out of date?
In fact, if there's anything that keeps my spirits up about this project, it's the involvement of Scott Rudin. As a producer, he's got a nearly impeccable record over the last few years. The downside is that his failures tend to be generally flat and mushy, and that's exactly what I fear when I read the logline for this movie.