Mila Kunis Joins Darren Aronofsky's Black Swan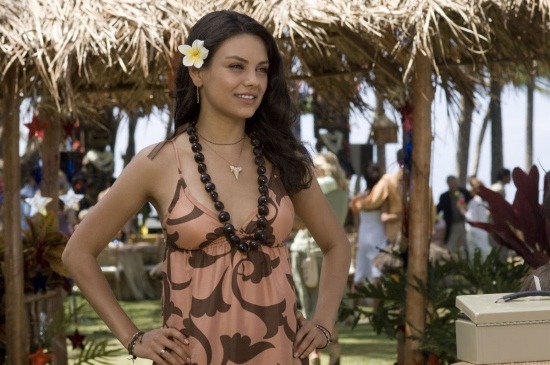 Mila Kunis (Forgetting Sarah Marshall, Extract) has signed on to co-star opposite Natalie Portman in Darren Aronofsky's Black Swan.
The supernatural drama is set in the world of New York City Ballet. Portman stars as a veteran ballerina who finds herself "locked in to a competitive showdown with a rival dancer, with the stakes and twists increasing as the dancers approach a big performance." But it isn't as simple as that — the big twist is that Portman's character is not sure whether her rival is a supernatural apparition or if she is having delusions. Kunis is playing the rival dancer named Lilly.
Aronofsky became attached to Black Swan in early 2007, but the film was put into turnaround by Universal. The project is apparently making the rounds to studios and specialty divisions, with Portman as part of the CAA package. Mark Heyman, co-producer of The Wrestler, has done a rewrite of the original script by John McLaughlin. The film is scheduled to begin shooting this fall in New York City. Right now the film is independently financed, but Fox Searchlight seems interested in distribution.
source: THR