Robert Zemeckis Can't Confirm Or Deny Roger Rabbit Sequel Rumors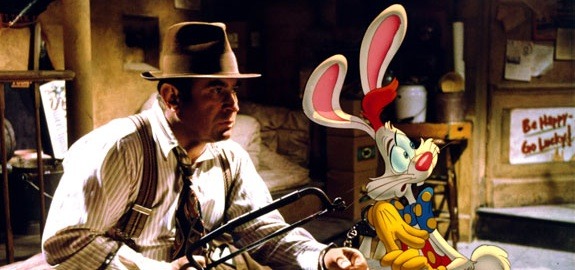 Director Robert Zemeckis was asked during the Disney panel if the rumors were true that he was going to make a Who Framed Roger Rabbit sequel. Zemeckis smiled and went on to dodge the question, saying that he could "neither confirm or deny" the rumor. One would think that if there was nothing to it what-so-ever, he would have flat out denied the story. The crowd at Comic-Con were not happy with the response and booed, forcing Zemeckis to reveal more of his hand.
"I will tell you this, if that ever does happen, the 2D characters from the original movie will remain 2D. They will not be dimensionalized. Not to say there wont be 3D [in the movie]."
So there you have it. No solid answer but it sounds like something is definitely cooking behind the scenes.