Denzel Washington Coming Back To Unstoppable And Remaking A Bittersweet Life?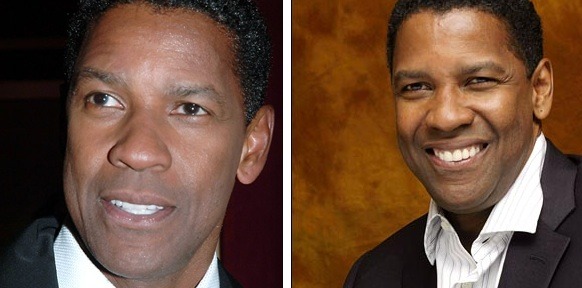 You wait all week for a Denzel Washington story and then two come along at once... so don't say I'm not offering you value for money. Look: there's even a double-Denzel picture at the top of the post.
The first piece is this: Variety are reporting that Denzel Washington, having just formally declined a role in Tony Scott's Unstoppable, is now again circling the role. And the second is more interesting: a rather wild story at Twitch, which cites no source, indicates that Denzel Washington will be taking the lead in a US remake of the South Korean thriller A Bittersweet Life.
The Unstoppable story doesn't surprise me that much. Apparently, the actor walked away after Fox snipped his proposed salary by $4 million but now:
Washington's reps and Fox found a way to compromise on the deal.
...they've haggled upwards a little, it would seem.
There's also mention of Scott and Washington spending time together on a promotional tour in Europe and there being a new draft of the script, either of which might have had some influence, though probably not as much as the cash. Who knows?
Rather more astonishing is this story, so far an orphaned lead as far as I can tell, that Washington will be standing in for Lee Byung-Hun in an English language do-over of Kim Ji-Woon's Bittersweet Life. The story begins when a 'fixer' for a crime boss is charged with investigating a supposed infidelity on the part of the mobster's young mistress. I won't spoil even the first twist, of many, but should tell you a) it doesn't go the way you'd probably initially assume and b) the fixer ends up challenging his own loyalty to his boss, which sets the whole plot in motion.
I wouldn't be surprised to see this turn out to be another collaboration between Scott and Washington, though I'm not exactly pitching that as a good idea. I'm also rather convinced that the rather ambiguous closing moments of the South Korean original will be tweaked somewhat for the American version.
The Twitch story comes from their head-honcho Todd Brown, so I'm not doubting he has a good source. In Todd I trust.