Warner Bros Seeking Writers For Adam Strange And Aquaman Movies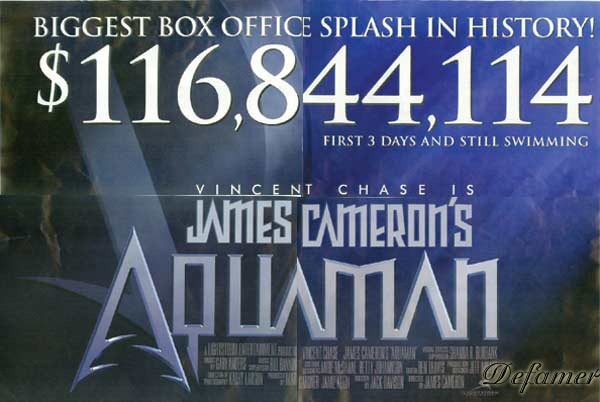 Another bit of new information revealed in the THR DC Comics article we mentioned earlier tonight is that Warner Bros is currently seeking pitches from screenwriters on big screen adaptations of Adam Strange and Aquaman. Apparently
Leonardo DiCaprio's Appian Way production company is producing the Aquaman film (among their 20-30 other projects in development).
More people probably are aware of Aquaman than Adam Strange, so why don't we start with Strange.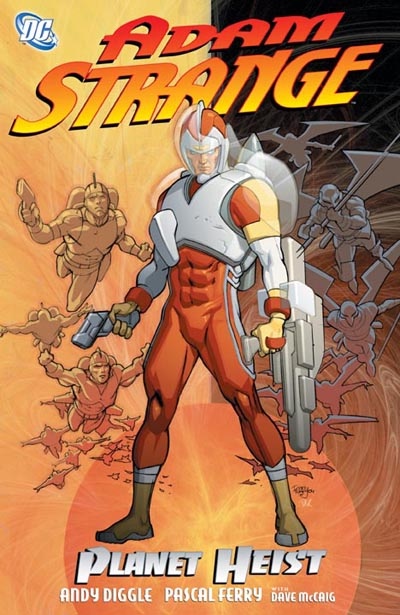 Created by Gardner Fox and Mike Sekowsky, the character first appeared in November 1958. Strange is an archeologist who is suddenly teleported from Earth to a planet called Rann, where he has been called on to protect the planet from "extraterrestrial threats." Many people have noted that the concept is kind of a cross between Edgar Rice Burroughs's John Carter of Mars and Flash Gordon.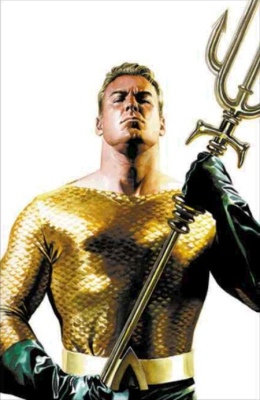 Aquaman was created by Paul Norris and Mort Weisinger in November 1941. The sea-based superhero has the ability to live under water and communicate telepathically with sea creatures. His abilities have been mocked in pop culture, often portraying his powers as useless in comparison to the other superheroes. The character is also a founding member of the Justice League of America and was originally part of the now shelved George Miller-directed JLA live-action feature film project.
Aquaman famously was used as part of the plot of the HBO television series Entourage, where (show spoilers follow) James Cameron directed Vincent Chase in the fictional big screen adaptation, which also featured Mandy Moore and James Woods, as the love interest and villain respectively. The movie did huge business at the box office (in the fictional show storyline), earning just over $116 million, beating Spider-Man's then record-making $114.8 million.
HBO even published a fake Box Office celebration advertisement in the Hollywood industry trade newspaper Variety. At the time, Cameron, who made a cameo appearance on the show, said he received phone calls from acquaintances congratulating him. Some of them even admitted that they didn't even know anything about the film, none the less that he had directed it. CNBC was also fooled by the fake advertisement and ran the story on television. A sequel was made without Chase, directed by Michael Bay, written by Kevin Smith and starring Jake Gyllenhaal. You can watch a clip from the show where Vince and the boys trek out to the scorching hot Valley to watch a screening of Aquaman.
After the success of Smallville, Warner Bros filmed a pilot for an Aquaman television series for CW. Developed by Smallville creators Al Gough and Miles Millar, and directed by Greg Beeman (Mom and Dad Save the World, Smallville, Heroes), the show was said to be of simular quality of Smallville (which isn't saying a whole lot) but without the Superman brand name. CW ultimately passed on the series, but the pilot episode was released to the public on itunes and X Box Live. You can watch the trailer below.