Which "Big Director" Was Interested In Directing Mark Millar's Superman?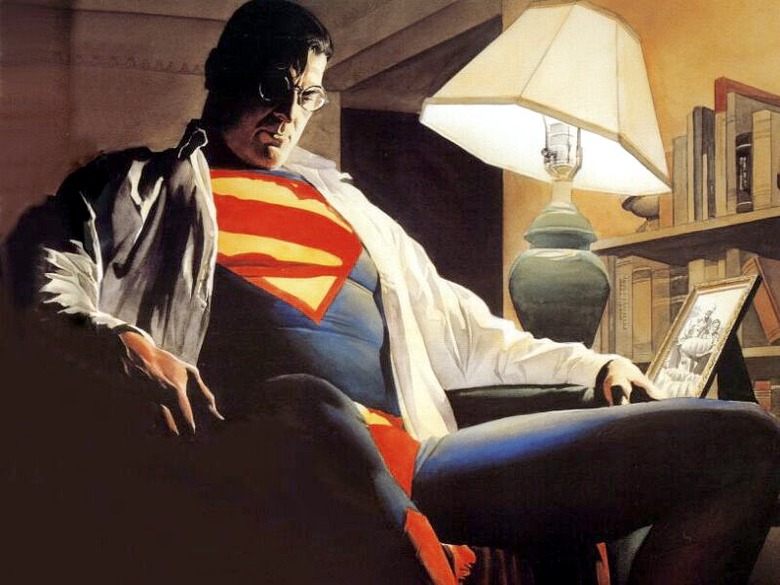 You might remember that comic book writer Mark Millar had been talking about his pitch for an 8-hour Lord of the Rings-style epic trilogy of Superman films. He even claimed that he was working with an unnamed big director on a pitch for the studio. But a couple months ago, Millar gave up on the pursuit, at least for the moment. Mark is always one to tell big stories and make big claims, sometimes larger than reality. And I've always wondered if there really was a big name director working with him on the Superman pitch, and who it could have been. And now we know...
Millar finally reveals the name to the TimesOnline, and its a lot more obvious then you would think — Matthew Vaughn, director of Layer Cake, Stardust and the big screen adaptation of Millar's Kick-Ass comic book. The comic book writer tells the Times, "They spoke to me and Matthew last year and we were obviously very interested as the love is there and the potential is enormous. But we're not involved in Superman at this stage." The plan was "to do a Superman movie unlike anything you've ever seen before. Matthew wanted to cast someone who looked nothing like Christopher Reeve and create a new Superman for this generation. But Superman is still in stasis at the moment because the last one lost so much money and [Warners] are scared to do anything with the character right now. I'm not holding my breath."
Millar had originally revealed his idea to Empire Magazine, stating that his pitch is for an 8-hour saga told over the course of three films, each which he hopes would be released one year apart.
It's gonna be like Michael Corleone in the Godfather films, the entire story from beginning to end, you see where he starts, how he becomes who he becomes, and where that takes him. The Dark Knight showed you can take a comic book property and make a serious film, and I think the studios are ready to listen to bigger ideas now.
But Millar's ideas were great in concept but unrealistic from a studio standpoint.
I want to start on Krypton, a thousand years ago, and end with Superman alone on Planet Earth, the last being left on the planet, as the yellow sun turns red and starts to supernova, and he loses his powers.
Warner Bros cares about the character as a franchise, and a franchise can't exist if it has a finite conclusion. In May Millar revealed that talk of the movie had slowed down, and that he had moved on to another project.
Warner's talked to us and a few other writer/ director teams, but things seem to be in stasis right now. As far as I understand, nothing is happening with Superman at the moment and so the director and I are just working on another project. If it happens, great. If it doesn't, no biggie. Kick-Ass taught me that creating your own stuff can be at least as much fun and you don't have to answer to anyone. It's the future, baby.
That new project will re-team Millar with Vaughn on another live-action big screen adaptation — Millar's American Jesus comic book. You can read a lot more about that project in our previous news report. Thanks to /Film reader KaMeek for the tip.