Lawsuit Seeks To Derail The Hobbit, No Bilbo Casting At Comic Con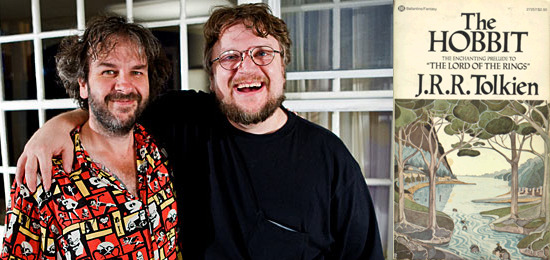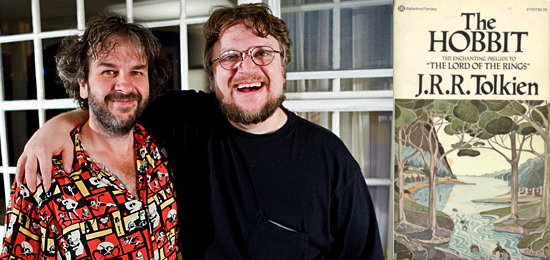 Yesterday we helped perpetuate the rumor that Guillermo del Toro and Peter Jackson might announce the actor who'll play Bilbo Baggins in The Hobbit while at San Diego Comic Con next week. But reportedly, that isn't happening. No surprise, but too bad. News would have livened up the Con quite a bit. Why won't we hear anything? Because according to Peter Jackson, who spoke to Empire, the script isn't done. "No, we won't be announcing Bilbo for a little while. We're starting to think about casting, but we're knee-deep in the script right now. And when we do go to actors, they're probably going to ask to see a script, so we're powering ahead with getting the first draft done."
Then again, if a Tolkien family lawsuit (yes, another LOTR lawsuit) takes its toll, the film might not happen at all. Insert ominous foley effects here, and then hit the jump to read more.
The bottom line is that the Tolkien family claims that they're owed $220m from New Line to cover back profit payments from the Lord of the Rings trilogy. The family heirs are suing New Line claiming breach of contract, and as part of the suit are asking to recover all further film rights to Tolkein's work. If that somehow went through, The Hobbit film (as currently set up at new Line and MGM) would be toast.
In 1969, JRR Tolkien sold the film rights for 250,000 pounds and 7.5% of future profits. But the family says they haven't been paid anything out of the trilogy's $6b worldwide sales. The Guardian reports that New Line lawyers say the original contract terms are ambiguous; Tolkien family lawyer Bonnie Eskenazi says "Should the case go all the way to trial, we are confident that New Line will lose its rights to The Hobbit."
This is lawsuit number three regarding New Line and undistributed profits from the trilogy. Peter Jackson reached an undisclosed settlement in 2007, and Saul Zaentz settled in 2005. Hollywood accounting is notoriously creative and self-serving, and New Line (which struggled before being folded into Warner Bros) has been more determined than most.